1965 Ferrari 250 LM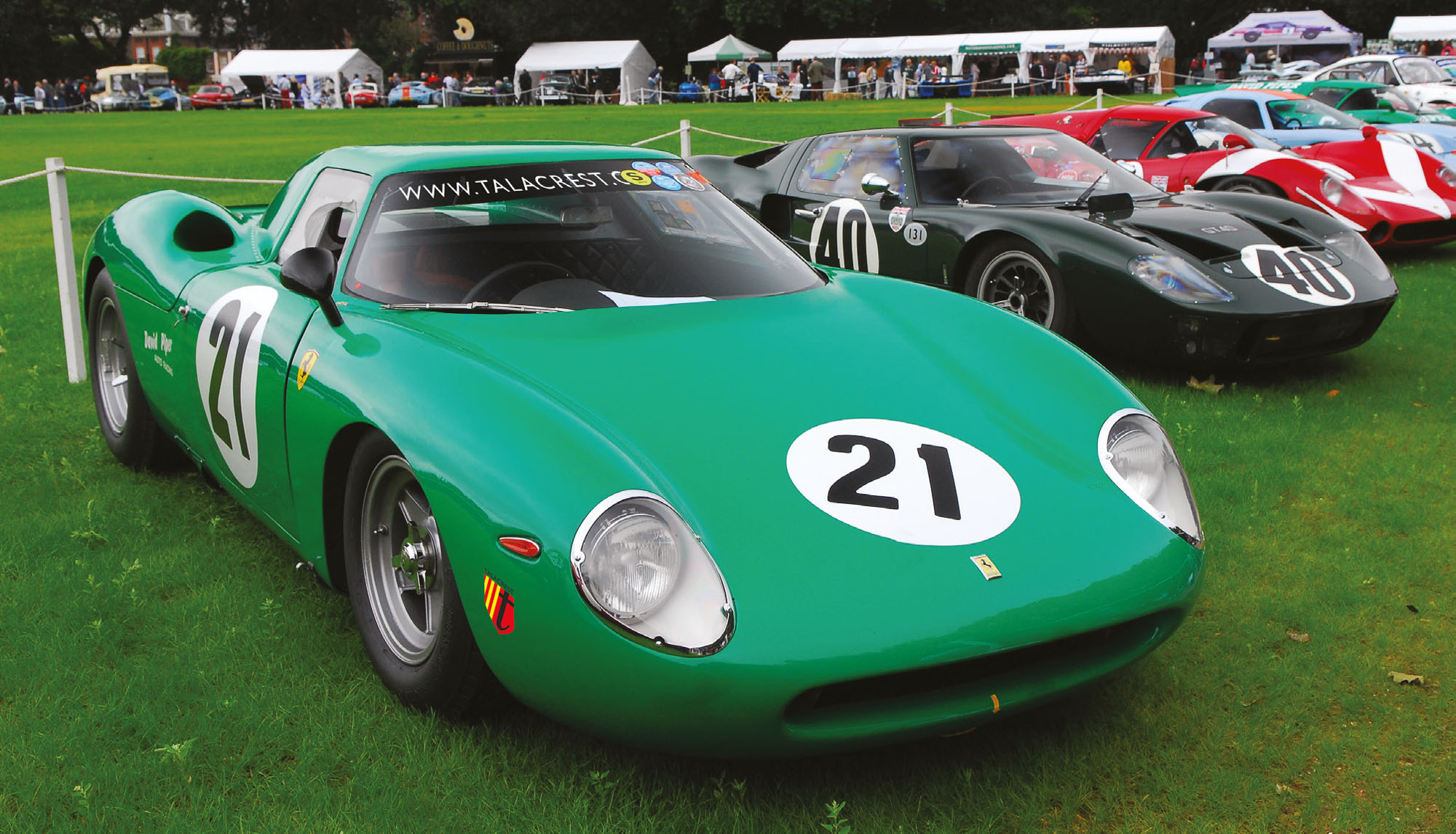 VIN: 8165
Superb competition history
Owned by David Piper for 54 years
The last Ferrari 250 LM made
The Ferrari 250 LM were built from 1963 to 1965, with all but the first chassis (s/n 5149, the Paris Auto Show car with a 250 P engine) powered by 3.3-litre 320 bhp engines as used in the 275 P. According to Ferrari naming convention, the 3.3 litre cars should have been designated "275 LM", however Enzo Ferrari insisted that the name remain 250 LM in order to facilitate the homologation process. The 250 LM shared fully independent double wishbone suspension, rack and pinion steering, four wheel disc brakes and 5-speed transaxle with the 250 P, however the tubular space frame chassis was significantly strengthened with the roof structure, additional cross-bracing and heavier gauge tubing. The interior was trimmed out as a nod to the ostensible production road-going status of the car, but ultimately it was little different from a prototype racer.
This Ferrari enjoys the distinction of being the very last Ferrari 250 LM made and part from a brief sabbatical in the 70's, has enjoyed a competition history spanning 45 years. There is no example of a 250 LM which has had such a lengthy competition history. The LM was acquired direct from the factory by David Piper in 1966, after it had competed in two races with factory support.
David Piper was one of Ferrari's most successful privateer racers and drove competition Ferrari models throughout the world in many prestigious GT races.
This 250 LM is actually road registered, although it is a bit raucous on the road. Apart from a brief period in 1989 when the car was painted red and David modified the front clip for ease of maintenance - this is probably the most heavily campaigned racing LM in existence and has enjoyed a continuous maintenance program throughout its life and thus never needed a full restoration.