1955 Ferrari 250 GT Competition Berlinetta Sport Speciale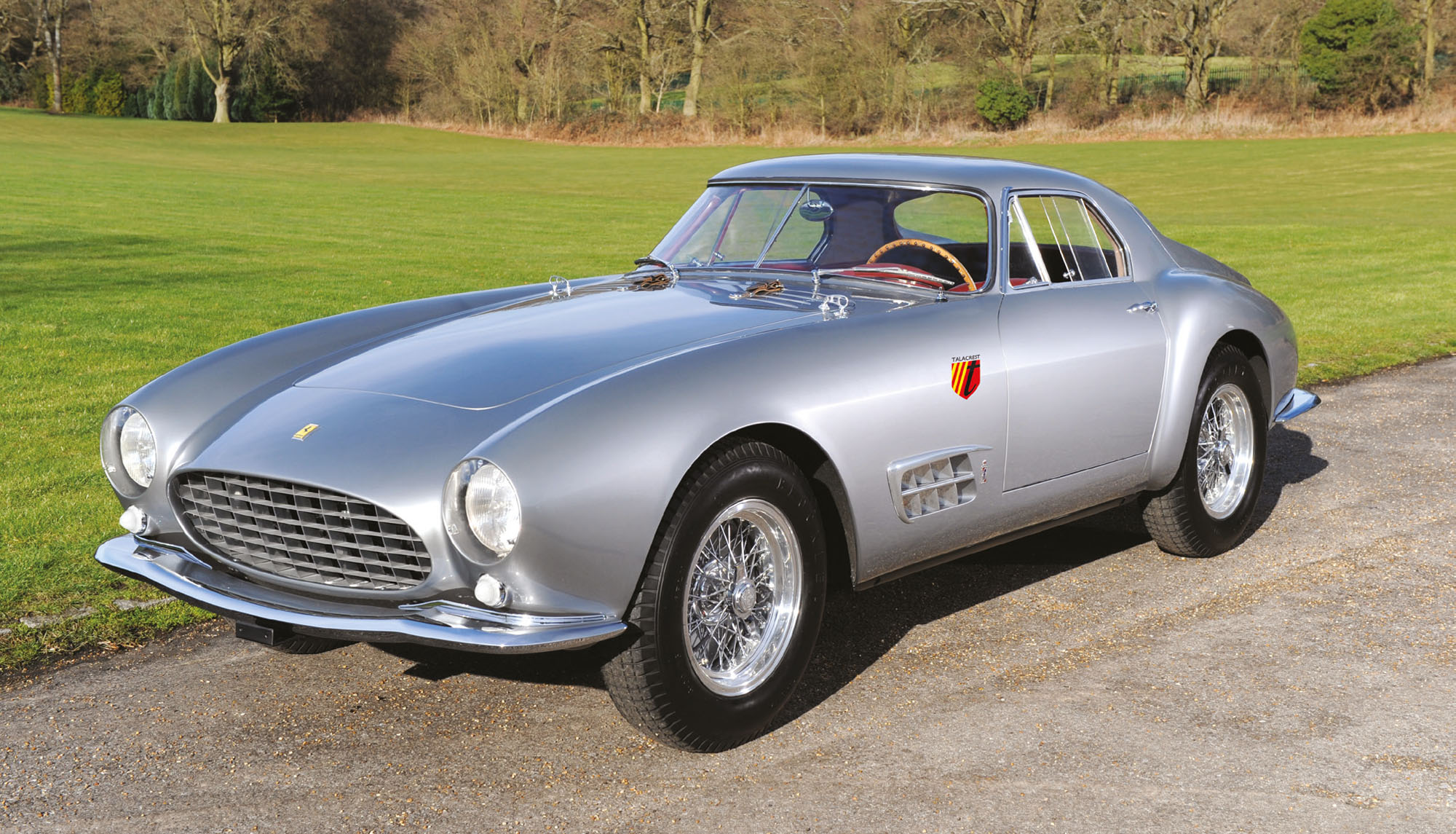 VIN: 0403GT
Unique Coach-built car by Pininfarina
Competition history
Successful Concours entrant
Hollywood star Ingrid Bergmann and husband Roberto Rossellini were keen Ferrari enthusiasts, buying a very special 375mm in 1954 and it has been rumoured that this 250GT Competition Berlinetta Sport Speciale was commissioned for Bergmann a year later, however she never took delivery of the car.
This Chassis 0403 received unique special coachwork by Pinin Farina and as a one-off 1950's coach-built competition aluminium bodied Ferrari, would be guaranteed entry to any Concours event in the world. Its first owner was a resident of nearby Modena, but in the 1955 the car crossed the ocean for a lengthy stay in North America. The car has been featured in a number of publications and exhibited at a number of prestigious events and locations including several displays at the Henry Ford Museum at Dearborn, Michigan.
The car was raced in competition at Laguna Seca in 1977 before returning to Europe in the 1980's. It was entered in the 2005 Villa d'Este Concours D'Elegance where it was awarded best in class.
On seeing the car at Pebble Beach in recent times, Sergio Pininfarina commented that it was one of his favourite designs; the rear window line terminating in twin rear fins being particularly modern and elegant.
The car was entered in the Cartier Style et Luxe at the 2013 Goodwood Festival of Speed - where it was awarded Coup de Grace for "Sublime Grand Tourer of the 1950's".
Three years ago this Ferrari 250 GT Berlinetta Competizione Speciale was awarded the "Best Gulf Classic" at the inaugural Gulf Concours held at the Burj AL Arab in Dubai to add to her wins at Villa D'Este and Goodwood over the years. Today the car is part of a distinguished collection and on occasion is driven enthusiastically by its owner.