1965 Ferrari 365 P2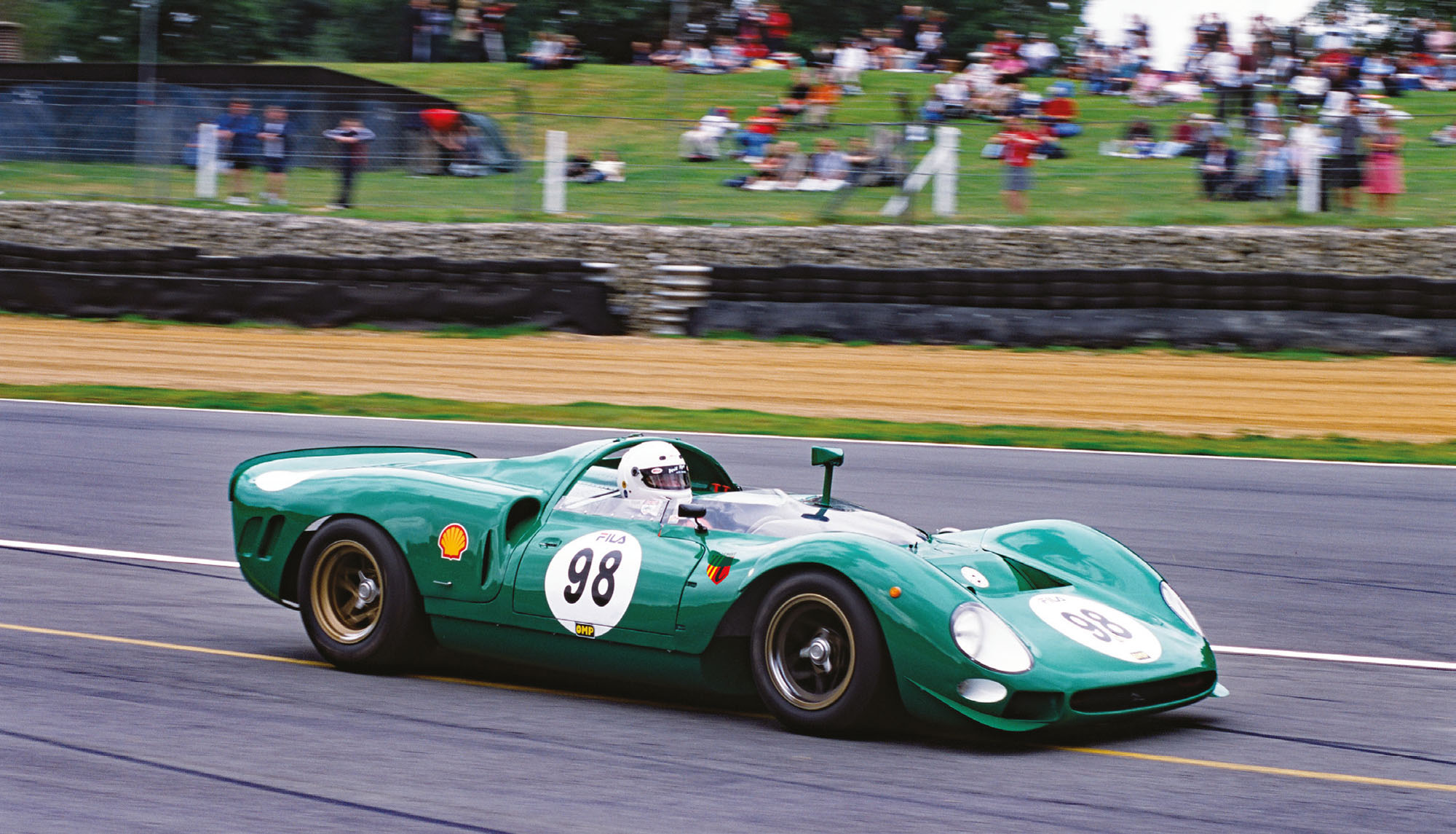 VIN: 0836
Superb competition history
Owned by David Piper for 54 years
In 1965 Ferrari introduced 2 new prototypes which were lower, lighter and more aerodynamic than their predecessors, powered by revamped versions of the previous 275 and 330 V12 engines. The model was instantly successful winning the 1000 km of Monza, Targa Florio, Nurburgring 1000 km, and the 12 hours of Reims. That year Ferrari also built a customer version of P2 cars, they were equipped with a SOHC 4.4 L engine and thus were named 365 P2. In 1966 Ferrari upgraded their 365 P2 cars with new bodywork by Piero Drogo.
This fabulous car started life as the 275 P2 which won the 1000 km of Monza and then 4 months later was converted by the Ferrari factory to 365 P2 specification and sold to David Piper. David put the P2 to work and raced the car around the world in the top international sportscar meetings. This actual car won the Kyalami 9 hour race in both 1966 and 1967 and David campaigned the car extensively with success.
David took a break from competition during the 1970's but re-joined the track in the 1980's, whereupon this car has been raced in historic events continuously. Another Ferrari Prototype from David's collection which has benefited from a programme of continuous maintenance rather than restoration, it is a proper authentic original Ferrari racecar which has benefited from being used in the manner its maker intended!
David Piper was one of Ferrari's most successful privateer racers and drove competition Ferrari models throughout the world in many prestigious GT races. At one time or another David drove for Maranello Concessionaires, NART, SEFAC in addition to his own team and financed his full time race career through prize money and starting fees. David bought and campaigned 2 x 250 GTOs and 250 LMs from the factory and was well liked and respected at the factory and was assigned the soubriquet "Nostra David" - or Our David - by the old guard at Maranello.