Happy Birthday David Piper
12/02/2013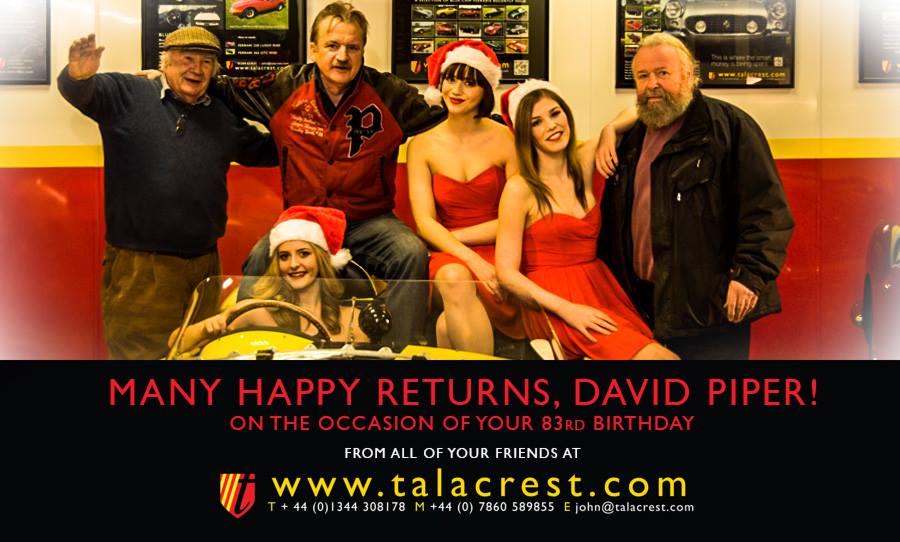 Happy Birthday David Piper! 83 years young today!
As some of you will know - David supervised the restoration of our Ferrari 330 P4 0858. David and his chief mechanic Stubbs were on hand to deliver the completed P4 to our showrooms last week - so we took a quick photo during a shoot we were doing...
David is on the left on this photo of our 500 TRC - with Zara in the driving seat - JC sitting above, Isla, Diz and Stubbs who did lots of work on the P4 on the right.