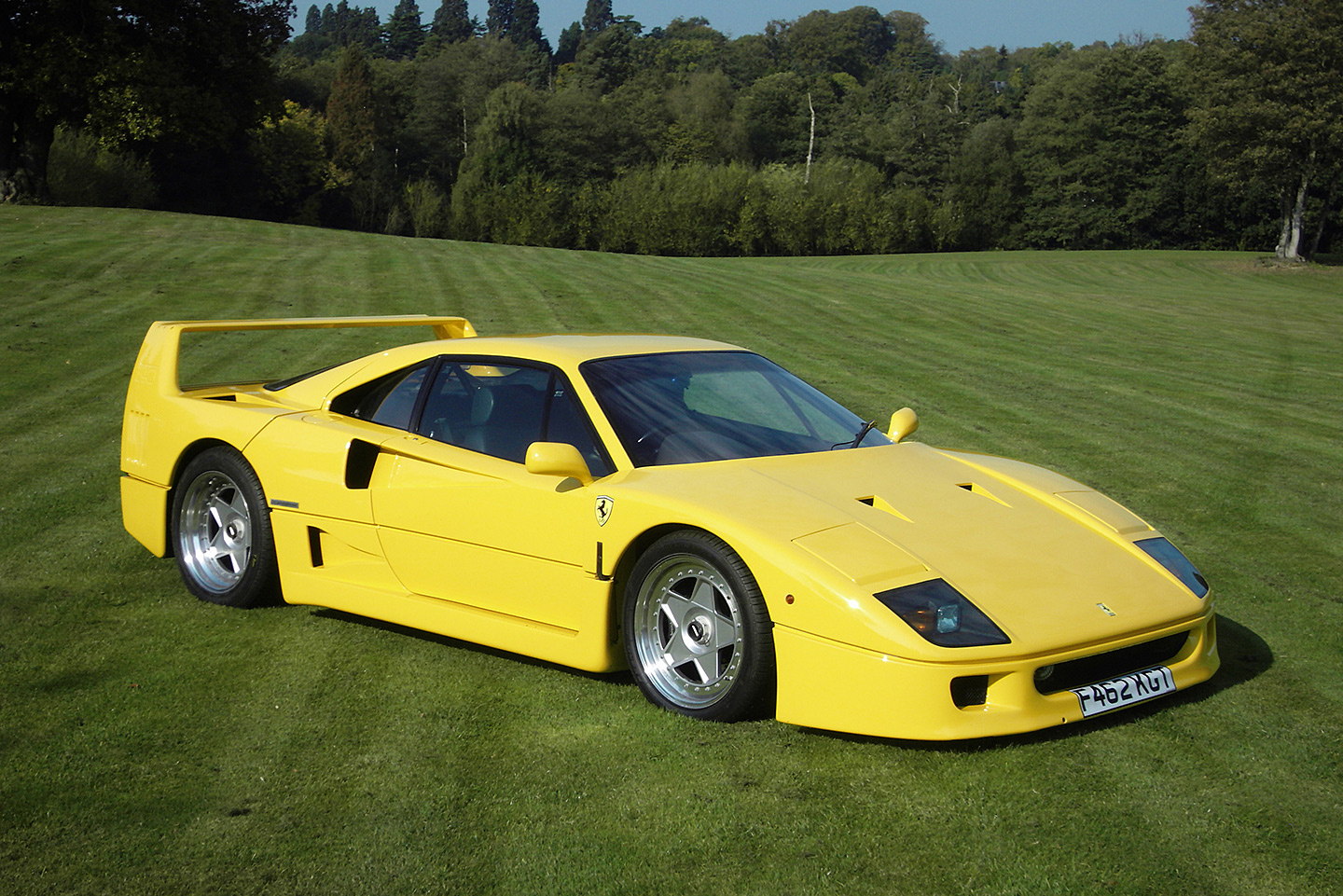 Ferrari F40 Model History
The Ferrari F40 is a mid-engine, rear-wheel drive, two-door coupé sports car produced by Ferrari from 1987 to 1992 as the successor to the Ferrari 288 GTO. From 1987 to 1989 it was Ferrari's fastest, most powerful, and most expensive car. The car had no traction control, and a rather agressive power delivery from it's twin turbo V8 engine...Rated by many as the greatest Supercar of them all, the F40 was the last car commissioned by the late Enzo Ferrari, to celebrate 40 years of production at Maranello.

Following on from the 288 GTO Evoluziones, the F40 took the concept of a powerful engine in a lightweight body a stage further. With a power to weight ratio of over 400bhp/ton the F40 set new standards of performance - eclipsing even the Porsche 959 with its 200mph top speed and brutal acceleration. Even today - these are really good fun to drive - and without the proliferation of driver aids seen in modern supercars - you are reminded what "real" driving is all about when an F40 comes on boost - especially when the road you are travelling on is not completely dry..Total production for roadcars came to 1315 - with an additional small number of racecars also made - all were LHD. There were 7 RHD cars made by Pininfarina for Brunei - of which we have sold the 2 that have come onto the market.
Talacrest and the Ferrari F40
We have sold lots of these cars - and vividly remember a spirited drive around the M25 when the cars first came out - and before the advent of speed cameras...
We have sold the "White Collection" ex - Chris Evans a few times - now repainted in it's original red and in "as new" condition -
Click here for details
. There is a link to a video of this car is on the bottom right of the page - when it was part of the White Collection.
There were 7 RHD cars made by Pininfarina for Brunei. 2 of these cars have come onto the open market - with the other 5 remaining in Brunei. We have sold one of the cars 3 times! -
Click here for details
. The other car with a desirable non-cat/non adj spec and with a modified 650 BHP engine was also sold by us -
Click here for details
.
Ferrari F40 price guide
Current prices range from £550,000 to £1 million dependant on mileage. Classiche certification and full service history are essential and unless it is a RHD Brunei car - modifications affect values as the market for cars modified to LM/GTE specification is much smaller.

If you are buying or selling - talk to us first.
Examples of Ferrari F40 Talacrest have sold
Video of Ferrari F40 Talacrest has sold