1960 250 GT SWB Alloy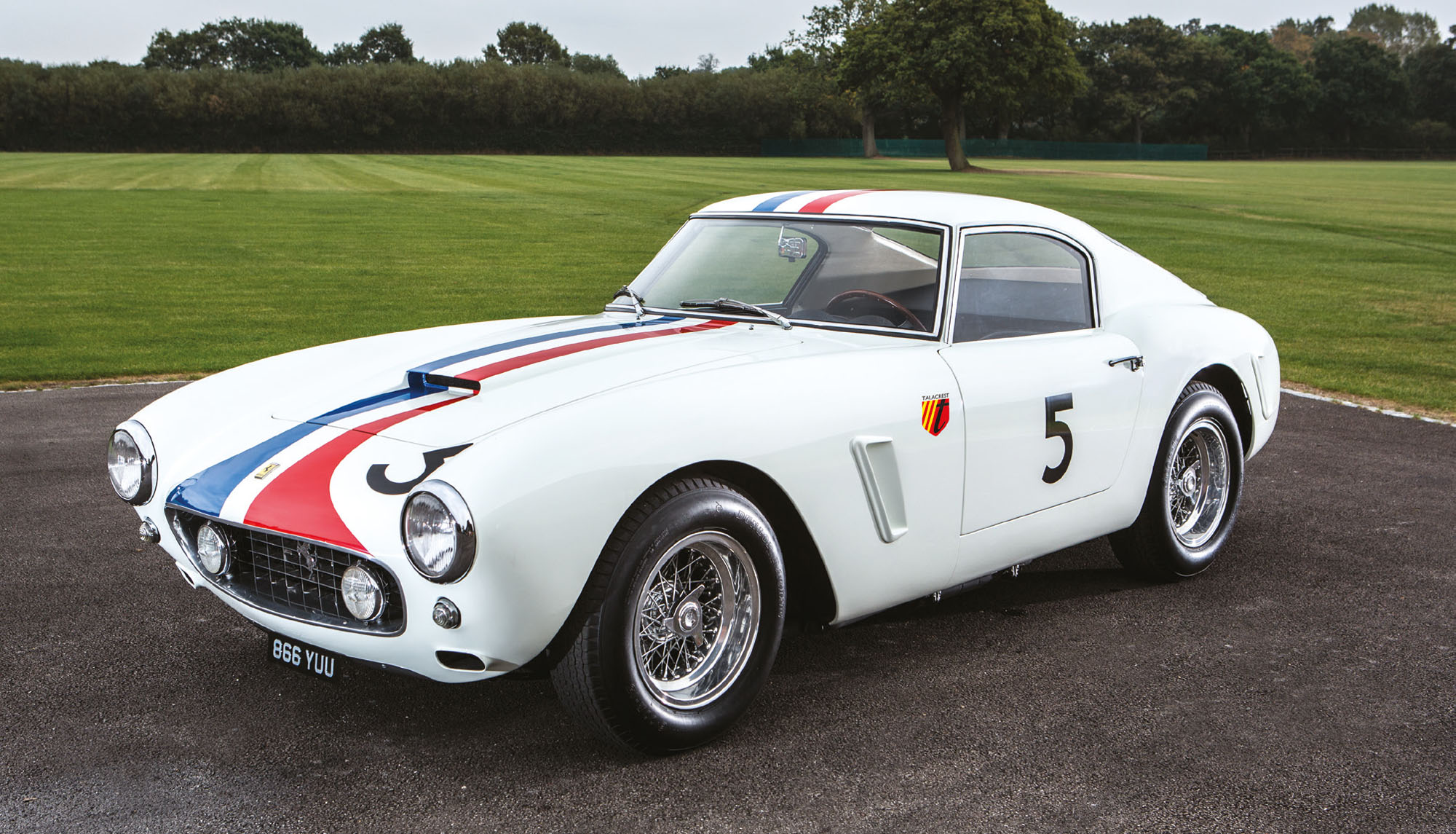 VIN: 2209
1 of 42 Alloy bodied examples made
Full Ferrari factory restoration
Ferrari Classiche red book classification
One of the most important GT racers of its time, the 1959 250 GT Berlinetta SWB used a short wheelbase for better handling. The last model to win international GT races outright and equally at home on the road – the short wheel base is the last dual purpose road and competition car made.
2209 GT is one of only 42 alloy bodied examples made from the total production of 176 and just 4 days after being delivered in October 1960, up-and-coming racing driver Jo Schlesser, partnered by André Simon, finished a very respectable third overall as Car # 5 in the French 1000 kms of Montlhéry. The promising race debut was a portent of things to come and 2209 went on to enjoy a successful competition career under a series of owners in Italy in period before ultimately arriving in the UK racing in a number of historic race meetings.
Having provided a number of custodians with years of good service in competition, it was decided the car was due a comprehensive restoration and naturally the Ferrari factory was deemed the most appropriate solution for a car of this significance and value.
Over a 12 month period from 2007 to 2008, the restoration was supervised by Roberto Vaglietti, Head of Classiche and Corsa Clienti, and absolutely every aspect of the car was restored to factory-original condition. Upon conclusion of the work the factory issued full red book Ferrari Classiche certification, attesting to the authenticity of the work and the authenticity of this particular Ferrari competition model.
The car has since been owned by a handful of major Ferrari collectors and as an alloy bodied competition short wheel base – benefitting from a full factory restoration it is clearly one of the most desirable Ferrari GT cars made.