1969 Porsche 917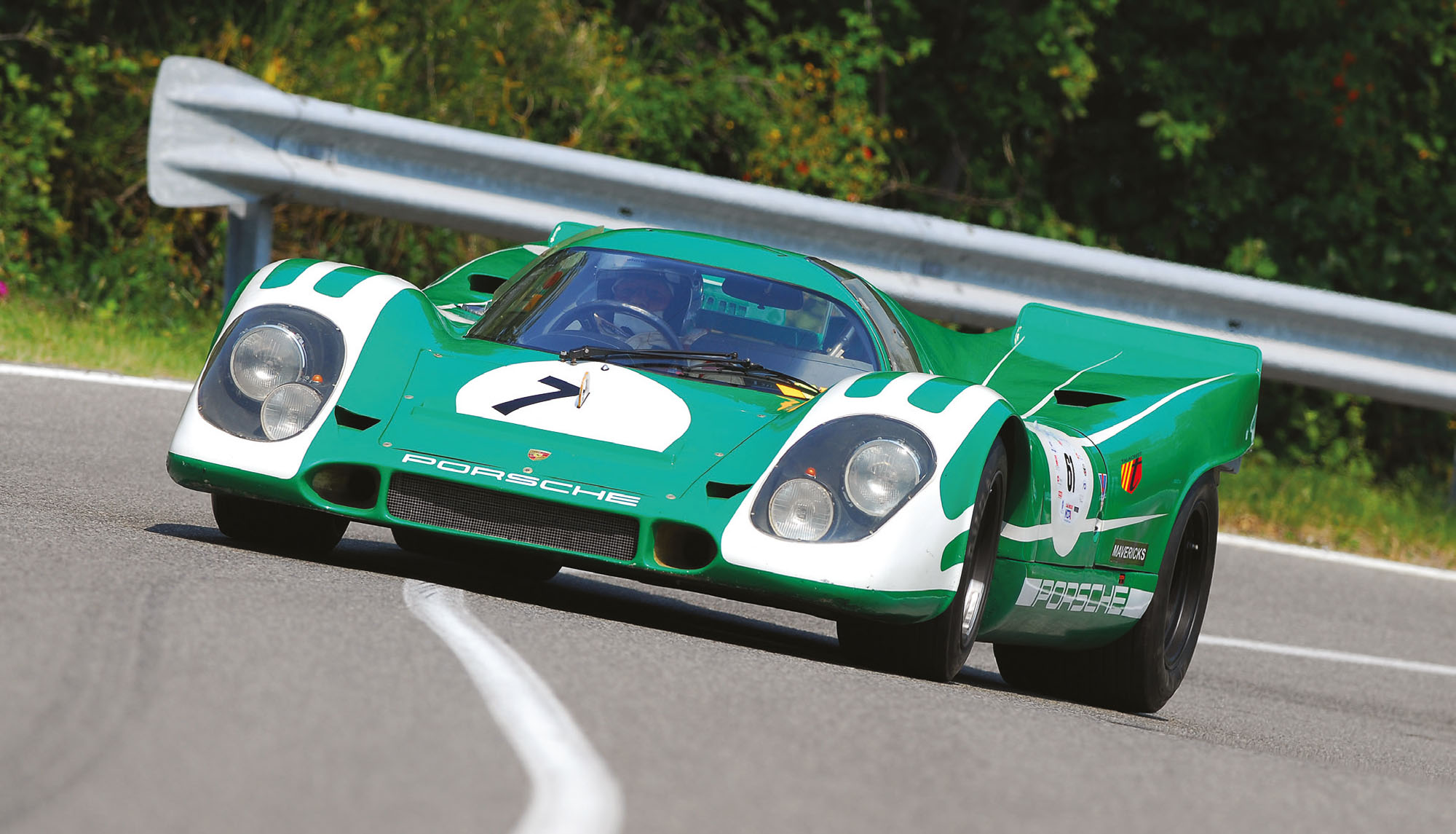 VIN: 010
Owned by David Piper from new
This actual car scored the 917's first international sportscar win
The Porsche 917 is a sports prototype race car which gave Porsche its first overall wins at the 24 Hours of Le Mans in 1970 and 1971. Powered by the Type 912 flat-12 engine of 4.5, 4.9, or 5 litres, the car was the fastest racing car in the world with a top speed of up to 241 mph depending on gearing. Weighing just 800 kgs with approximately 600 bhp - performance of this car was unmatched for decades. To put the performance of this car into perspective, the Le Mans 24 hour distance record set by a 917 in 1971 was not surpassed until 2010, nearly 40 years later.
The 917 model is well known for its starring role in the 1971 Steve McQueen film "Le Mans." David Piper, the owner of this particular model was contracted by Steve McQueen to supply a number of cars for the production. During the making of the film, David suffered a major accident at 170 mph when a tyre exploded driving one of the racers, which caused a serious leg injury which halted his professional racing career.
David, one of sportscar racing's most successful privateers had enjoyed considerable success with Ferrari prototypes during the 1960's and was made aware of the imminent arrival of the new 917.
He was asked by Porsche to race the 917 at the Nurburgring in 1969 when none of the works drivers fancied taming the beast. After a scary race where David made a number of suggestions to make the car more driveable - he could see the potential of the model and in 1969 took delivery of chassis 010. He promptly entered the 9 hour Kyalami race with this car and scored the first international victory for a Porsche 917 with this actual car. 010 went on to be campaigned in some 35 races all over the world and has remained largely original and untouched, doubtless benefitting from regular use in historic racing at the end of it' professional career.