1937 Mercedes-Benz 540K Cabriolet A by Factory Sindelfingen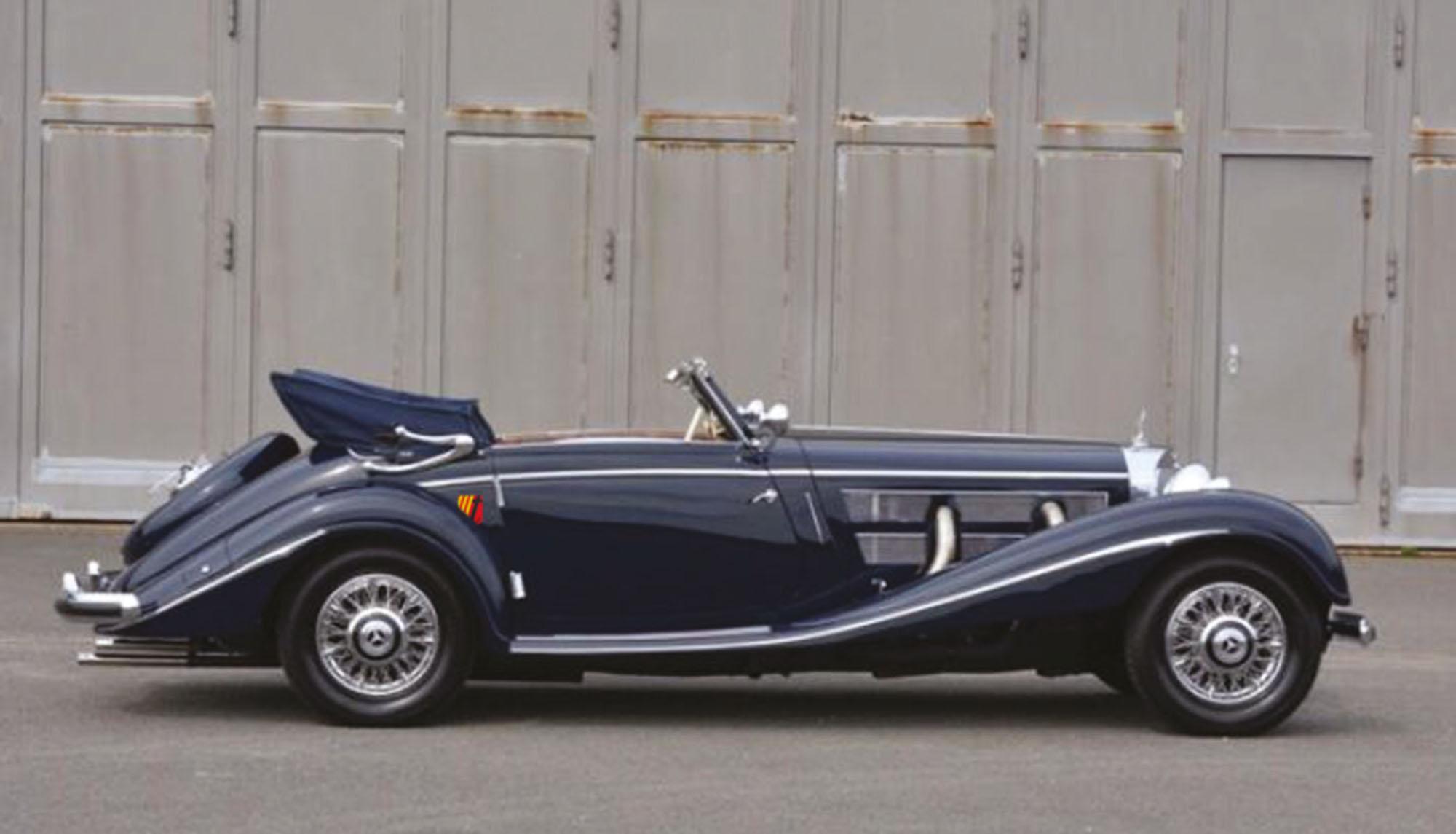 VIN: 154081
Built for 14th Maharajah of Indore
Multiple concours awards including Pebble Beach
Ultimate specification for a 540K in desirable Cabriolet A form
The rulers of India's Princely States were legendary for their love of fine motor cars. Typically possessed of great wealth, they bought lavishly, and pre-eminent among these collectors of fine cars was the Maharajah of Indore.
In 1937, H.H. Yeshwant Rao Holkar II ordered a Mercedes-Benz 540K from the factory in Untertürkheim, Germany. The 540K was one of 419 examples built and was powered by a straight eight 5401cc engine assisted by a double-vane Roots-type supercharger – providing 100 mph + performance with the blower letting out "its almost demoniacal howl" when it was engaged. The supercharger engaged at full throttle, raising horsepower from 115 to 180, or it could be manually applied at part throttle if desired. The Maharajah drove spiritedly, so the 540K's supercharger was frequently called in to action.
The Maharajah and his family enjoyed the 540K for 41 years and then ended up with a prominent collector in the USA. The new owner immediately commissioned a complete a nut-and-bolt rebuild, which was completed in July 2002. The car was remarkably original prior to embarking on the project and therefore great care was taken to preserve the integrity of this significant vehicle during the restoration process.
In its maiden outing, it garnered a quick third place in the 1925-39 Mercedes class at the 2002 Pebble Beach Concours d'Elegance. The following year it snared a triple crown at Meadow Brook Hall: the David Holls Memorial Designers Choice Award, the Most Significant Mercedes-Benz and the Founders Trophy for Best of Show.
A pre-war supercharged Mercedes-Benz is at the pantheon of collector car desirability. The award- winning restoration resulting in multiple concours prizes including Pebble Beach, the Royal ownership provenance combined with the ultimate specification in desirable Cabriolet A form, results in a truly special car eligible for events anywhere around the world.