1949 Ferrari Tipo 166 Inter Coupé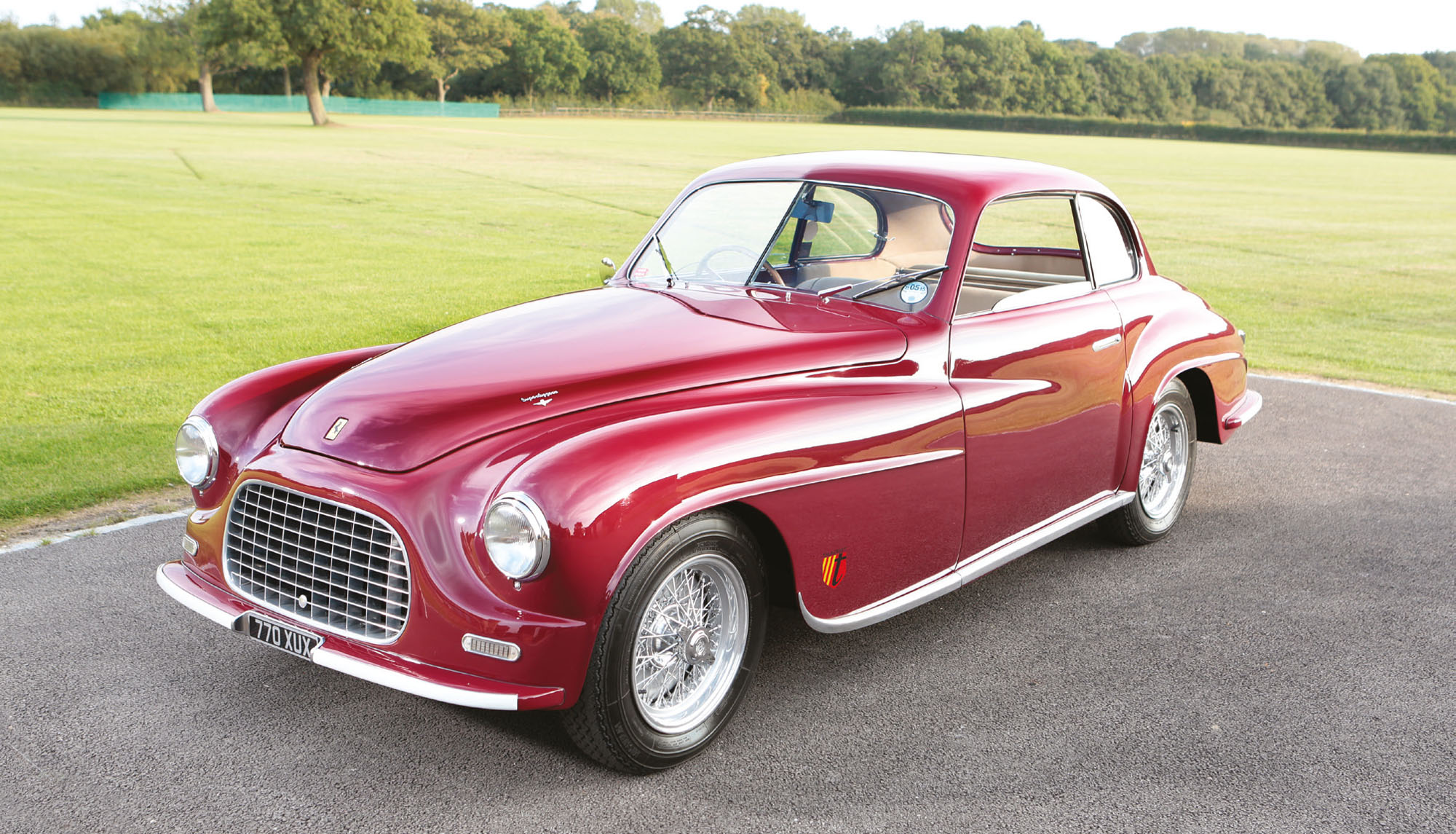 VIN: 017s
The 9th Ferrari road car built
The last of 5 built with this coachwork by Touring
Ferrari Classiche certification
One of the earliest Ferrari road cars made this and from the lineage of the fabled 166 engine - where in 1949 Ferrari established itself as the dominant force in sports car racing, claiming victory in three of the world's most prestigious events: the Mille Miglia, Targa Florio and Le Mans 24-Hour Race, a quite outstanding achievement.
017s is one of fewer than 40 Tipo 166 Inters made and the 9th Ferrari road car built. The Tipo 166 was bodied by several of Italy's foremost coachbuilder, Vignale and Touring being responsible for the bulk of production. Chassis number '017S' is clothed in the latter's distinctive Superleggera coupé coachwork, its grace and elegance recalling the lines of the immortal Barchetta. Only 5 cars were bodied by Carrozzeria Touring in this style, 017S being the last. '017S' was sold new to the official dealer Franco Cornacchia in Milan, Italy and resold by him to Cerana Bros of Busto Arsizo, Italy. In June 1958 the Inter was imported into Switzerland where it was owned for the next 30 years by a Mr Stemmler of Kilchberg.
After a restoration in Italy during the 1990's the car came to the UK 10 years ago and has won a vast haul of trophies at various prestigious Concours events whilst enjoying its status as the earliest Ferrari road car resident in the UK.
Although the car has participated in numerous tours and concours throughout its life, it had not been subject to participation in numerous competitive events like so many early Ferraris and thus the originality of the car is remarkable for what today is a 70 year old vehicle.
Authenticated by Ferrari Classiche, whilst many Ferraris are historically important, few are of greater significance than the Commendatore's first car built for road use, the Tipo 166 Inter.