1951 Ferrari 212 Inter Coupé Ghia-Aigle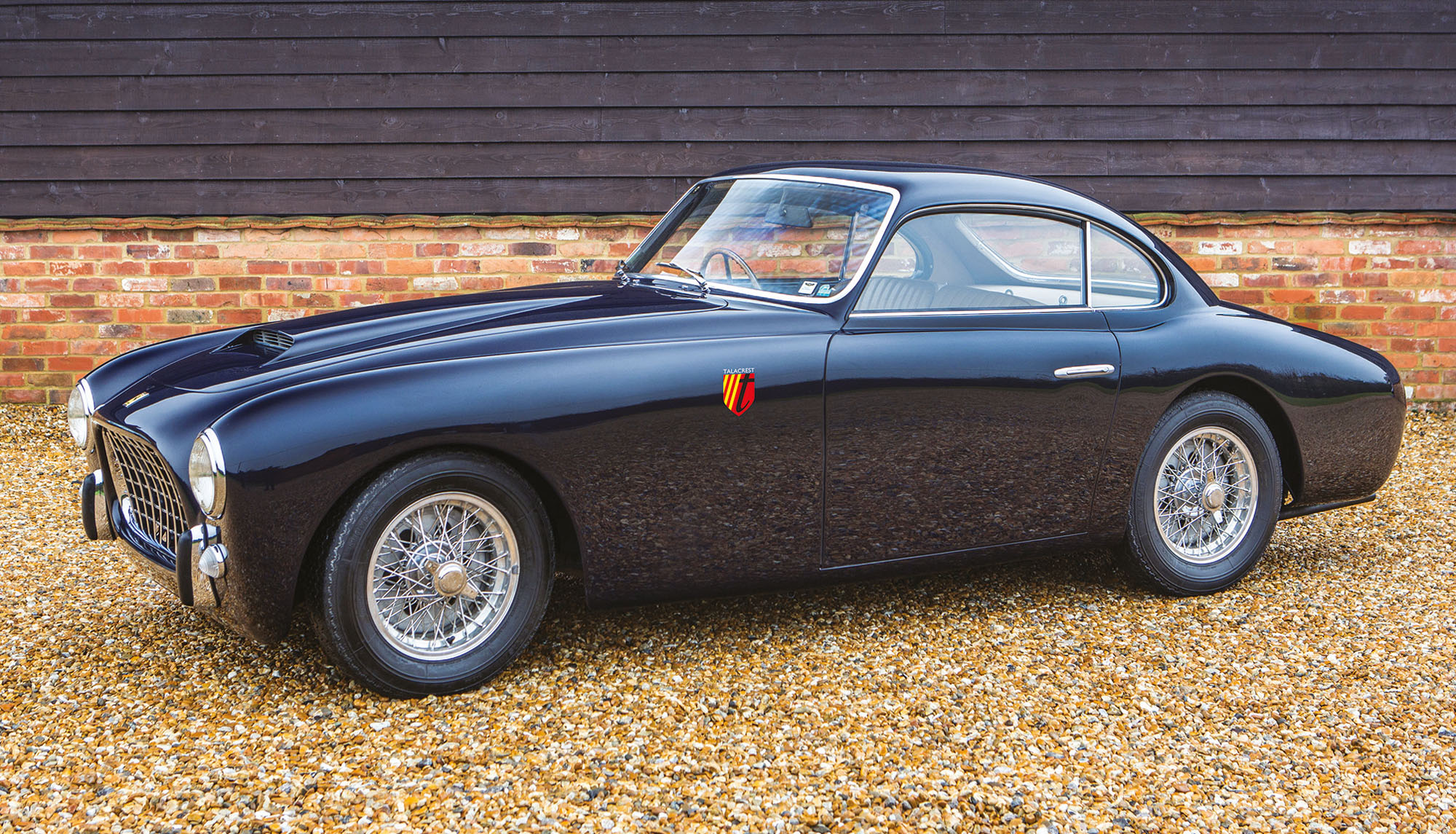 VIN: 0137 E
Fabulous ownership history
Unique coachwork by Aigle
The Ferrari 212 Inter replaced Ferrari's successful 166 and 195 Inter grand tourers in 1951. Unveiled at the Brussels Motor Show that year, the 212 was an evolution of the 166 — a sports car for the road that could also win international races. In 1951, two 212 Inters, both Vignale coupés, driven by Taruffi/Chinetti and Ascari/Villoresi, scored 1-2 victory at Carrera Panamericana in Mexico.
This particular chassis #0137 E enjoyed the distinction of a one-off coachwork by Carrozzeria Ghia-Aigle of Sion, Switzerland and was first sold new in 1951 to first owner Henry-Gustave Thiébaud, a resident in Bellmund, Switzerland. It was later that decade exported to England whereupon it was fitted with a large air vent on the hood, front and rear bumpers added, modern rear lights, plexiglass windows and a split windshield replaced with a one-piece unit.
In the 1960s it was sold to F. J. Buckland, in England and registered on British license plates. Buckland was a true enthusiast and campaigned the car in competition including the 1974 Prescott Hill climb in Gloucestershire.
Approximately 10 years later the car was sold to the late vintage car dealer - Dan Margulies of London and was then exported to the USA. In 1995 the car became part of the legendary Matsuda collection and the following year competed in the 1996 Mille Miglia. After a period in Japan the car returned to the US - from where it joined the collection of Warren De France of New Zealand. He enjoyed the car in a number of competition and concours events - including the 2007 Mille Miglia.
In 2013 Talacrest acquired this historic car and sold it to a prominent car collector. A proven Mille Miglia competitor with fantastic provenance and beautiful unique body - this is a true Ferrari classic which is eligible for just about any competition or concours event around the world.