1952 Ferrari 212 Inter Cabriolet by Vignale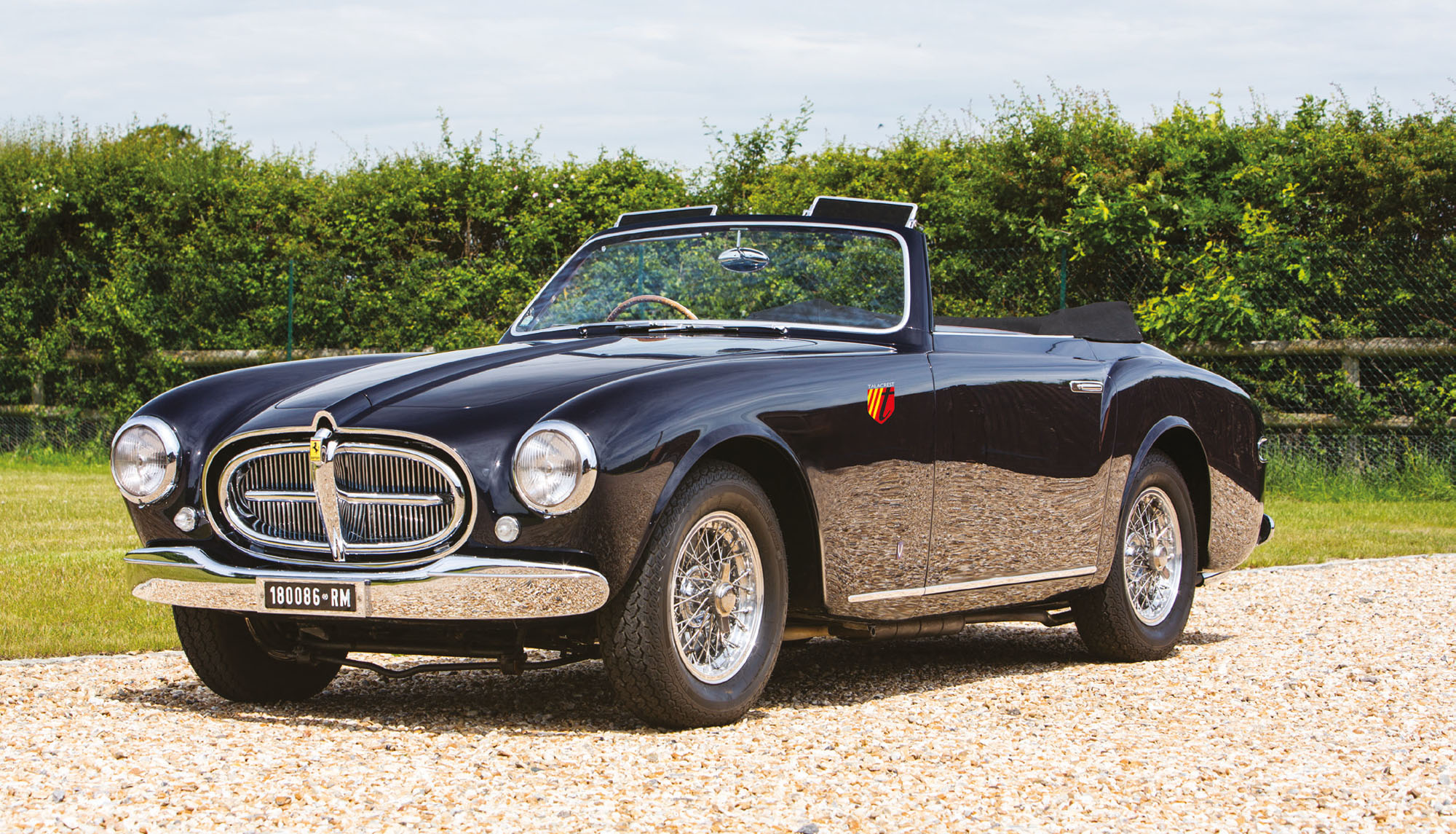 VIN: 0255
1 of 4 Cabriolets bodied by Vignale
Ferrari Classiche certification
Based on the production run of approximately 78 Ferrari 212 Inter models made - this spectacular 212 Inter is one of only four cabriolets bodied by Vignale.
Painted in black, the cabriolet was equipped with a very distinct interior in red leather that featured dual glove boxes and a single rear seat behind the two front seats.
This car was delivered to John McFadden, an Englishman residing in Paris, France who used the car on the continent. By the late 1950s, McFadden had sold this Vignale Cabriolet, and it was soon imported to the United States by Chinetti Motors in New York. In November 1958, the Ferrari was displayed at the World Sports Car Centre in Detroit where after it enjoyed custodianship of a number of American collectors.
In March 1978, prior to embarking on a restoration of the car, it was shown in a precursor to the preservation class at the 16th Annual FCA meet in Atlanta in June 1978. By January of the following year, the restoration had begun, including an engine freshening, a cosmetic refurbishment that included a repaint, and a re-upholstering of the interior in the original shade of red. The restoration was completed around the spring of 1980.
In the 1980's the car came over to Europe and in more recent years, the unique cabriolet has been exhibited at several European car exhibitions, including the Inter Classics Show at Maastricht, the Netherlands, in January 2013, the Techno Classica in April 2015, and the Goodwood Festival of Speed in June 2015.
With fully documented history and full Ferrari Classiche certification and built by a powerful triple-carburetted engine - this car makes both a fabulous event and concours entrant - eligible for the most prestigious events in the world.