1954 Mercedes-Benz 300 SL Gullwing AMG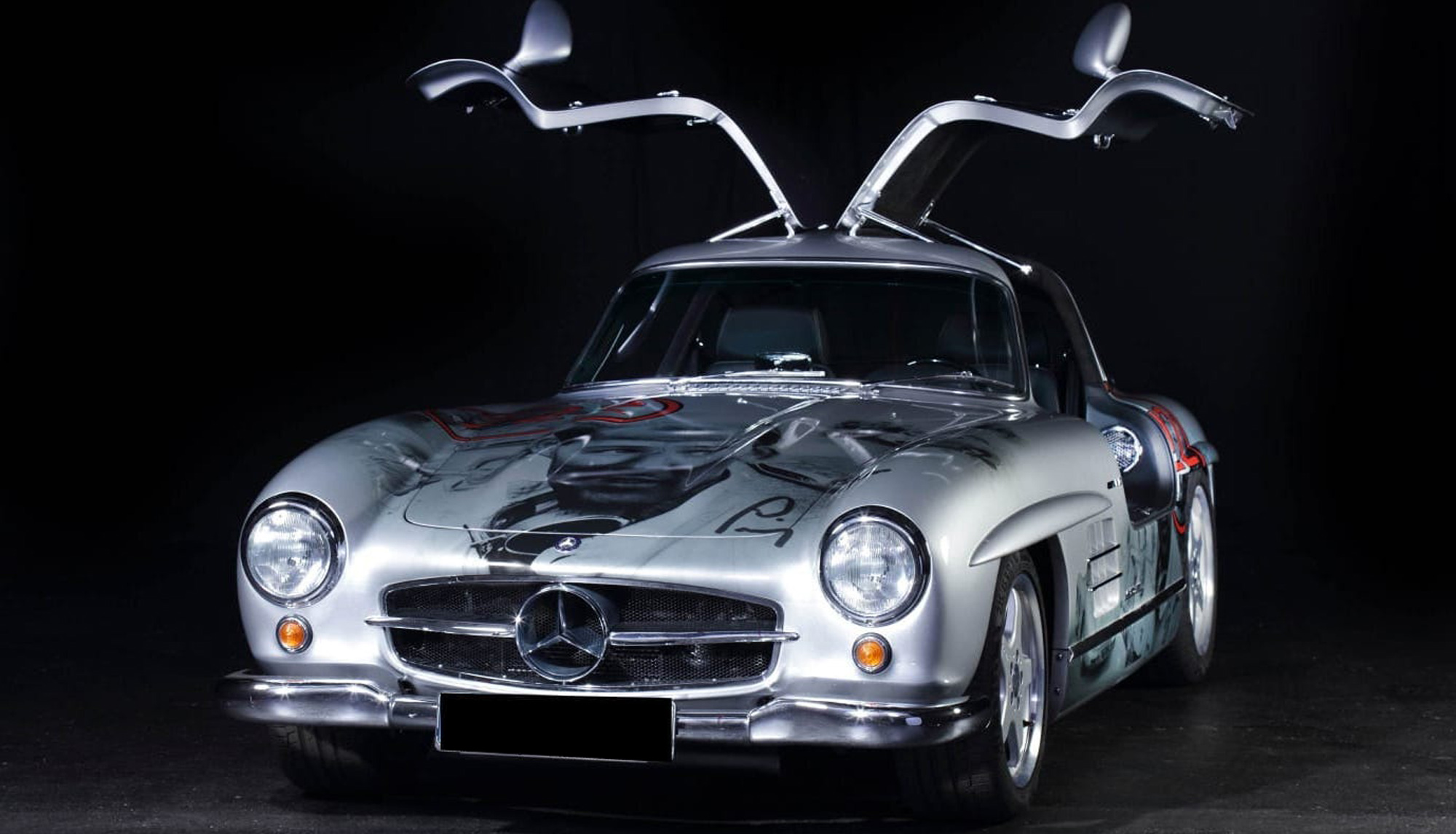 VIN: 198.040.4500091
An original 300 SL Gullwing with a modern AMG drivetrain
One of only 11 examples built
The 300 SL Gullwing is, without a doubt, Mercedes-Benz's most iconic creation and at the time of launch was the most advanced expression of automotive engineering. Equipped with the world's first fuel-injected engine seen in a road car, the gullwing doors nevertheless remain the model's most distinguishing feature.
Whilst the 300 SL is still considered to be quick and exciting to drive today, some clearly believed that it could benefit from an added dose of horsepower and a modern drivetrain.
The 1954 300 SL Gullwing presented here features upgrades from Mercedes-Benz's own AMG tuning division and represents a perfectly executed marriage of the timeless Gullwing body and chassis with all the performance and advanced technology of a modern, AMG-tuned high-performance Mercedes-Benz. According to AMG Project Manager Volker Niewig, the project was initiated following a request by the Royal Family of Brunei.
The car retains its original 1954 W198 chassis, which was slightly modified to accommodate a modern 6.0-litre AMG V-8 engine, code M119. The engine is mated to a Mercedes-Benz W4A four-speed automatic transmission, and it is capable of producing 380 horsepower and achieving an electronically limited top speed of 250 km/h.
New suspension, brakes and steering harness the power whilst the interior has been luxuriously appointed to include modern air-conditioning system and a modern stereo, which is complete with a six-disc CD changer and an iPod link.
Only 11 of these bespoke SLs were converted by AMG between 1996 and 2009, with each car costing in excess of €1 million to build. Five of those completed were for the Royal Family of Brunei, whilst the remaining six were delivered to other qualified customers. Eight of those 11 examples were coupés, with half being outfitted with right-hand drive and the other half left-hand drive, such as this example.