1964 250 GT Lusso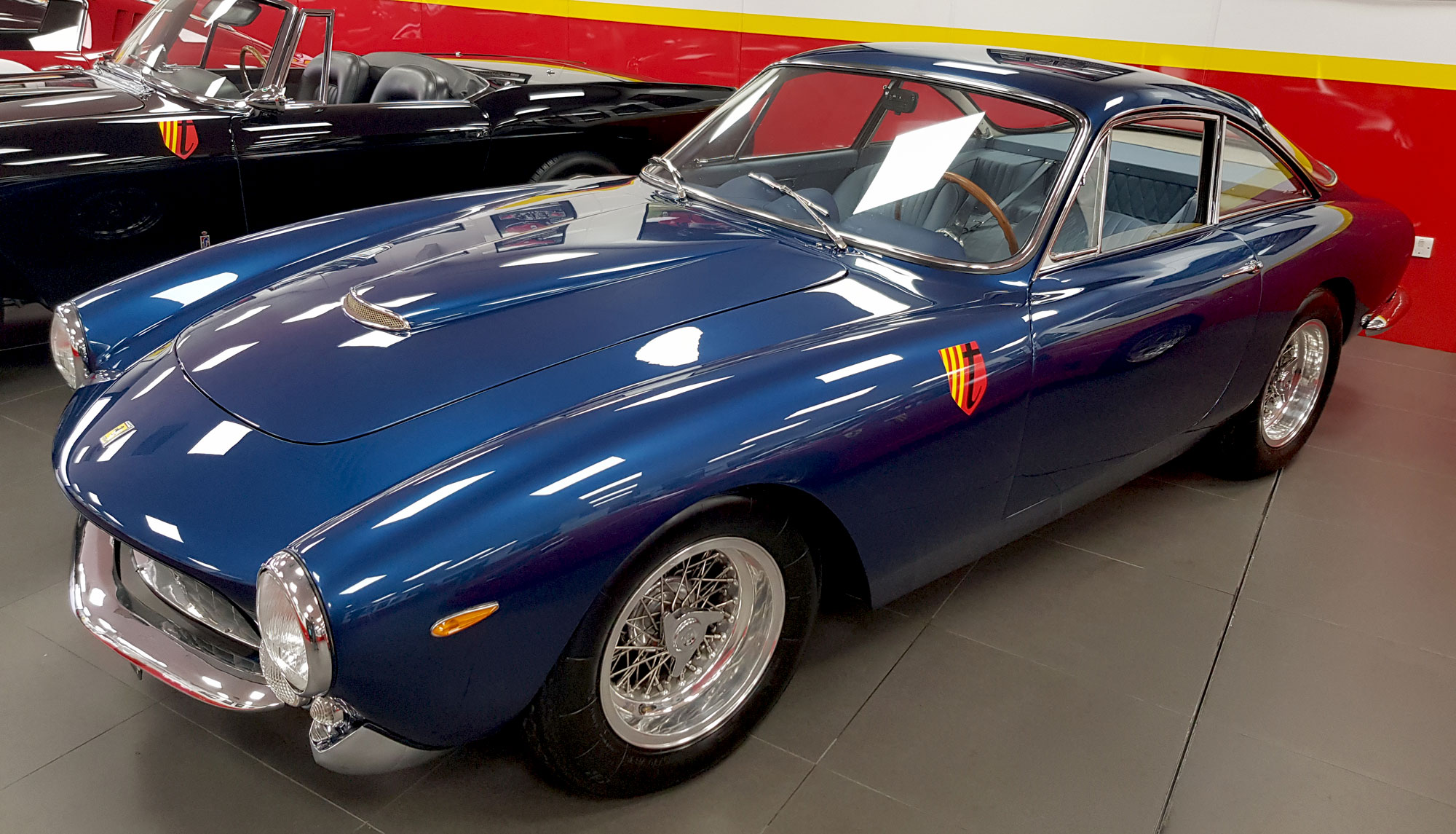 VIN: 5377
1 of 350 examples made
Fresh paint to Concours standard
Regarded as one of the most beautiful Pininfarina designs, the Lusso, or GT/L, sold as a road-going car and directly benefited from the successful line of Ferrari 250 GTs. It was developed from the dual-purpose 250 GT Short Wheel Base (SWB) which was delivered as both as a full-on competition or a steel-bodied grand touring car.
Although the Lusso's primary intent was grand touring, it still shared many racing features with the all-conquering 250 GTO race car. Both had the same wheelbase, disc brakes, Boranni wheels, suspension and engine. Despite the Lusso's less robust chassis, steel bodywork and more forward mounted engine, many owners rigged their cars with a harness and went racing when a GTO couldn't be ordered.
Around 350 examples of the Lusso were constructed with the same steel body designed by Pininfarina and executed by Scaglietti with aluminium doors, boots and hoods. Nearly all were delivered with the same specification except for a few cars that received bespoke axle ratios, 5-speed gearboxes and competition spec carburettors which may have been added after delivery. Sometimes, custom body and interior alterations were undertaken by Pininfarina, including faired-in headlights, extra venting and air conditioning, but these factory modifications were rare.
One of the most famous Ferrari 250 Lusso models was the Steve McQueen example - purchased in 1963 as an early 34th birthday present by his wife Neile, this was to be McQueen's first Ferrari.
This particular Lusso has enjoyed celebrity ownership and was a participant at the Goodwood Festival of Speed in 2009 and 2010 and has previously been subject to a £135,000 restoration, whilst recently benefitting a repaint to concours standards.
One of the most usable and versatile classic Ferraris, the 250 Lusso makes a great event car and the stunning Pininfarina coachwork is widely acknowledged as a true masterpiece of design.