1967 Ferrari 275 GTB/4 Alloy Body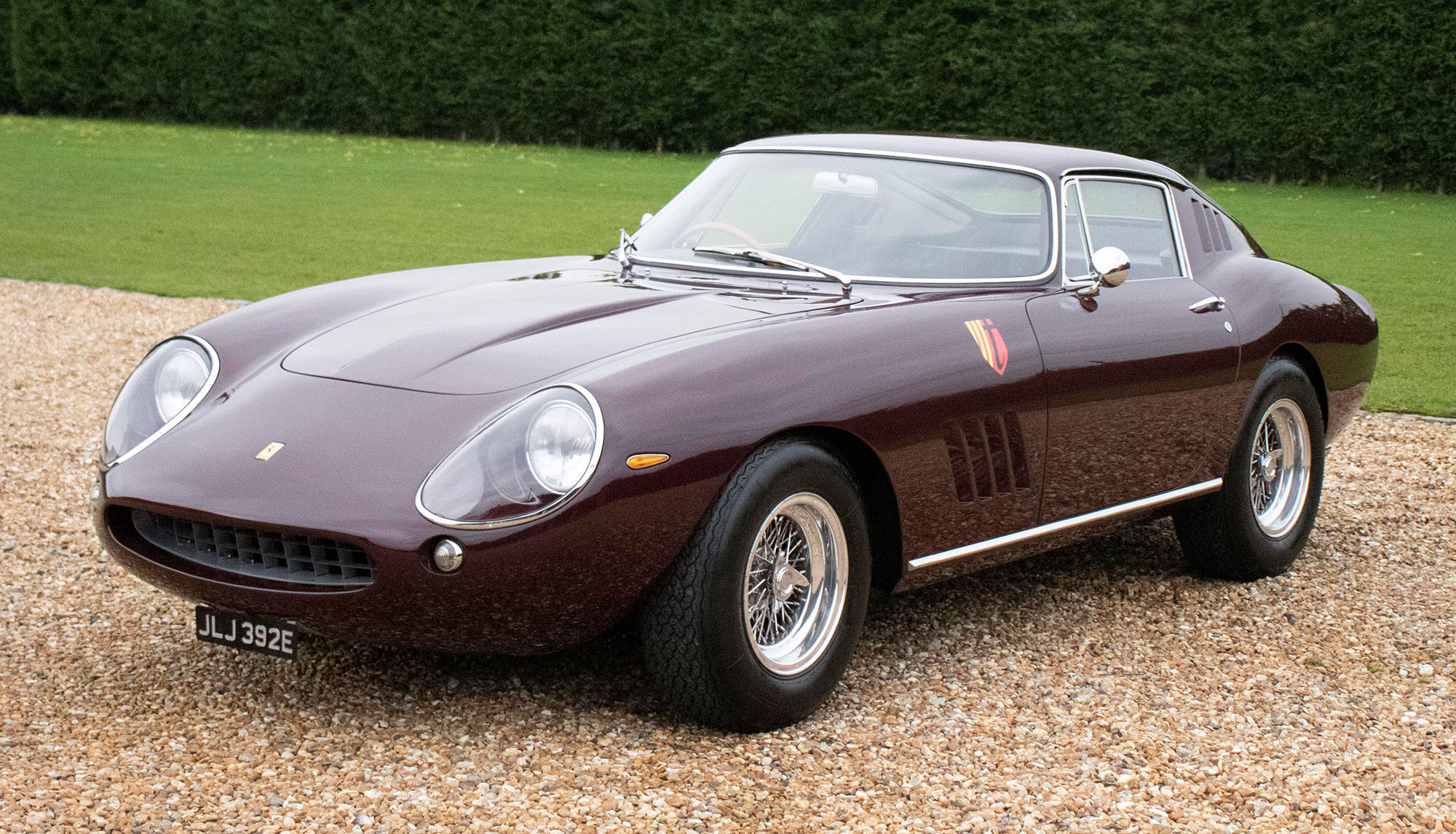 VIN: 9957
The only alloy body RHD 275 GTB/4 made
Superb ownership provenance
Concours condition
The Ferrari 275 GTB represents a high water mark in Ferrari's road car portfolio and the 275 GTB 4 cam represents the final iteration of this seminal model.
Introduced at the Paris Motor Show in October 1966, the 275 GTB/4 (or 4-cam) was a substantially updated car on the 275 GTB 2 cam built by Scaglietti, featuring new bodywork and the first Ferrari to not be offered with wire wheels. Power came from a substantially reworked Colombo V12, still with two valves per cylinder but now with a four-cam engine and six carburettors as standard. The 275 GTB/4 could hit 165 mph with its 300 hp engine. 280 4-cam versions were produced through 1968.
This particular example, chassis number 9957, is one of only 48 right-hand drive 275 GTBs built, but more importantly the only right-hand drive 275 GTB 4 cam built by the factory with the extremely desirable optional factory built aluminium body. The aluminium body confers upon the car a weight saving of approximately 100 kilos over a comparative steel bodied example with a commensurate increase in power to weight ratio. An alloy bodied 2 cam can give a steel body 4 cam a run for its money in performance terms, so you can imagine the potent combination of the lightweight aluminium coachwork married to the powerful 4 cam engine…
As one might expect with a car with such a fantastic and unique specification, the car has been cherished throughout its life and been owned by some of the most distinguished collectors, including Rodney Felton, Jeremy Agace, Sir Anthony Bamford and Bruce Goddard.
Talacrest bought this 275 GTB/4 from its previous Australian custodian and sold it to a good customer who keeps it is as part of a significant collection. This is the first time the car has been exhibited for many years and it is rarely seen in public.