2018 Ferrari SP3 JC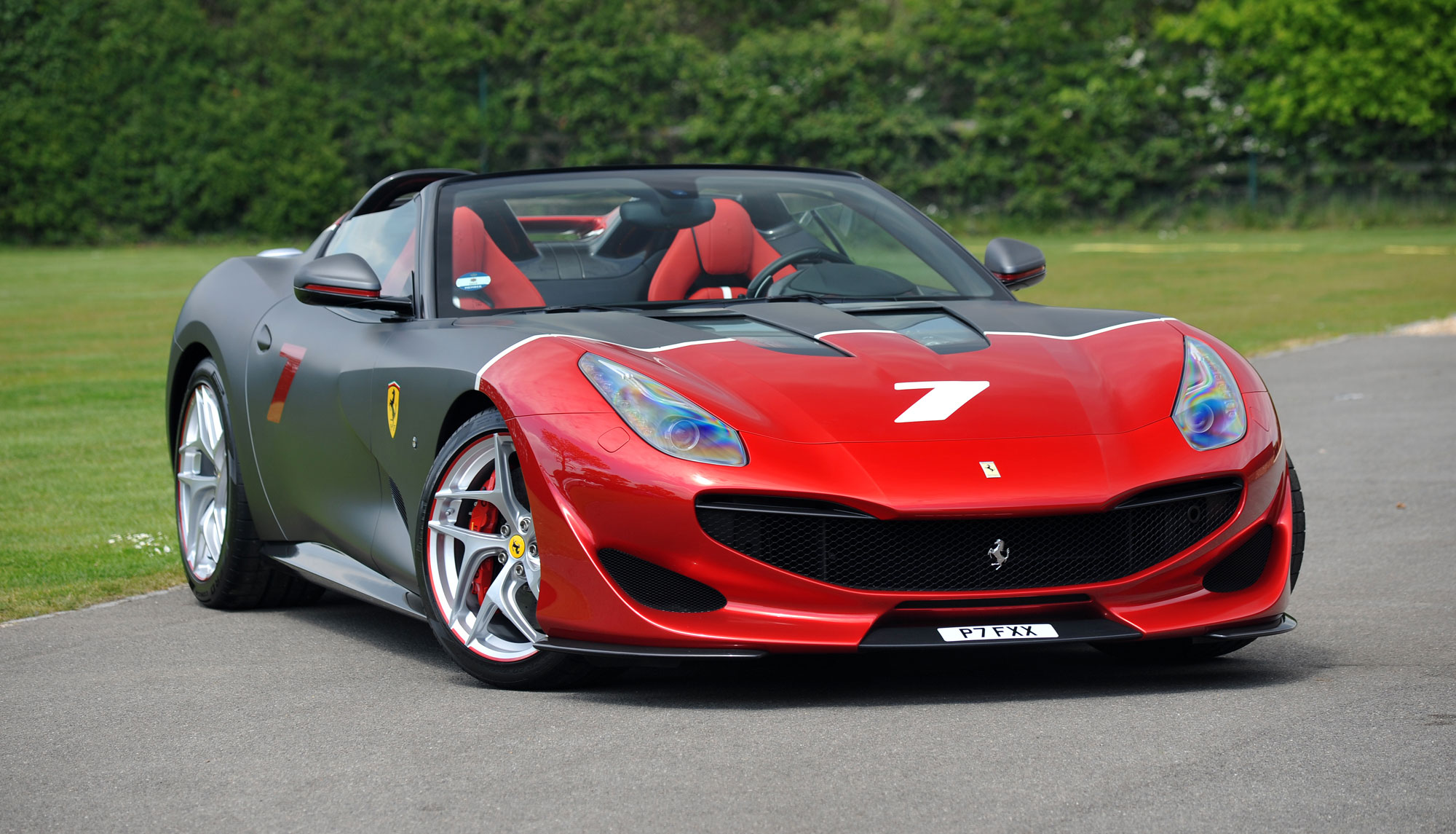 VIN: 237530
Unique design for John Collins
John Collins was invited by Ferrari to commission an SP car in 2015 when he met with senior Ferrari personnel Europe, at Salon Prive where Ferrari had asked John to exhibit his F12 on the factory stand. John enthusiastically used his F12 and when the platform for a one-off model was discussed, the F12 with its classic V12 was the only option and the final extreme TDF variant was chosen.
John describes the process of the build of his Ferrari SP below:
"However many Ferrari you have owned and done the laps around Fiorano, actually designing your own Ferrari at the factory was a special experience! A routine of driving down to Farnborough and flying out to Italy with Marcus from Maranello UK to go to the factory was set in motion and after some visits I was shown a full size mock-up of my car in September 2017.
"I liked seeing the car in the flesh but the colour was not right and I embarked upon an exhaustive process in the UK of developing numerous liveries. I think we stopped counting after a 100(!) but I was adamant that I wanted something a little more evocative of the type of Pop Art that I collect and gradually we refined a colour scheme that I felt would work best with the car design. Along the way, I pushed for some features which from an engineering perspective served no real purpose but appealed to my aesthetic sensibilities - specifically the discreet wing bridge between the two seat cowls. Finally in July 2018 I signed off the design and colours and in December 2018 I took delivery of the car.
"The three and a half year wait for the finished result pales into insignificance every time I take it out and with the SP3 JC, I know have added an important part to Ferrari's model lineage. It is the only car that Ferrari have painted in both and matt and gloss colours together, which was a challenging task but the quality of the paint finish speaks for itself."
John drove the car on the 2019 Ferrari Cavalcade in Capri, Italy.