Lola T70 Mk3B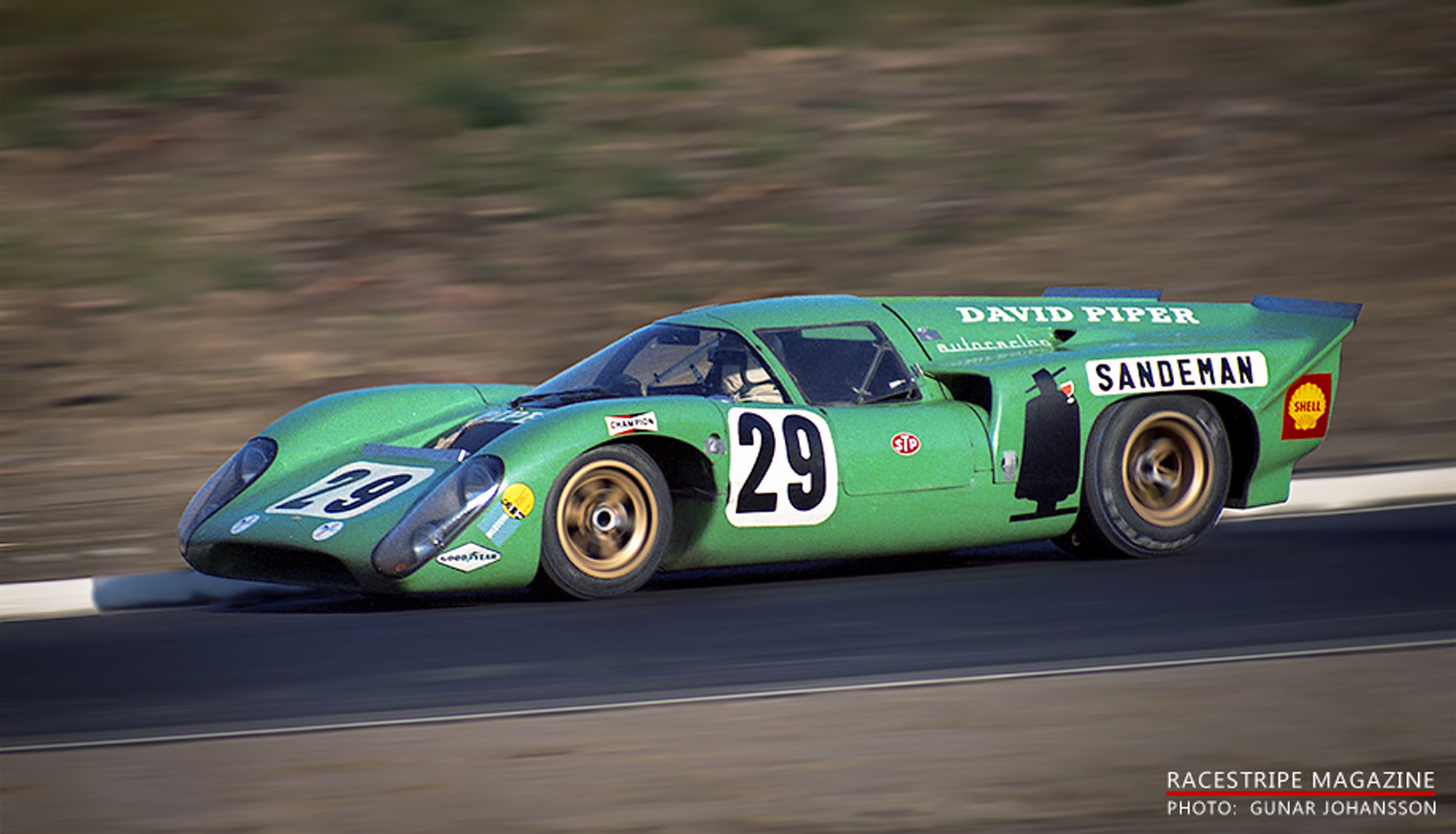 When the FIA changed the rules for sports car racing for the 1968 season, limiting engine size of prototypes to three litres, sportscars with up to five litre engines were allowed if at least fifty were made. This homologation rule allowed the popular, yet outdated Lola T70 to continue racing.
David Piper - one of the stalwarts of world sportscar racing during the 1960's had typically raced Ferrari prototypes, but in 1969 whilst the new Ferrari and Porsche 5 litre models were being prepared, he purchased a Lola T70 to start the season. This model is a Mk3B and represented the ultimate development of the T70.
David enjoyed some good success with the car and it certainly earned its keep in prize money until the arrival of his 917. In fact after David drove the first "undriveable" 917 - Porsche asked him how he'd improve the car. Using the T70 as a guide, David suggested some decent Girling four-pot calipers and proper disc brakes, and some more downforce on the rear to keep the tail down for a start. Porsche looked at the Lola T70 and copied some things from it, such as the tail section and titanium hubs instead of stub axles. In many ways the Lola can be seen as a valuable development tool in the development of the Porsche 917.
The Lola starred in the 1971 Steve McQueen film Le Mans - where David supplied cars and performed driving duties and was subsequently used for decades in historic racing. The car being brought to the show is a homage to the car David raced in period.