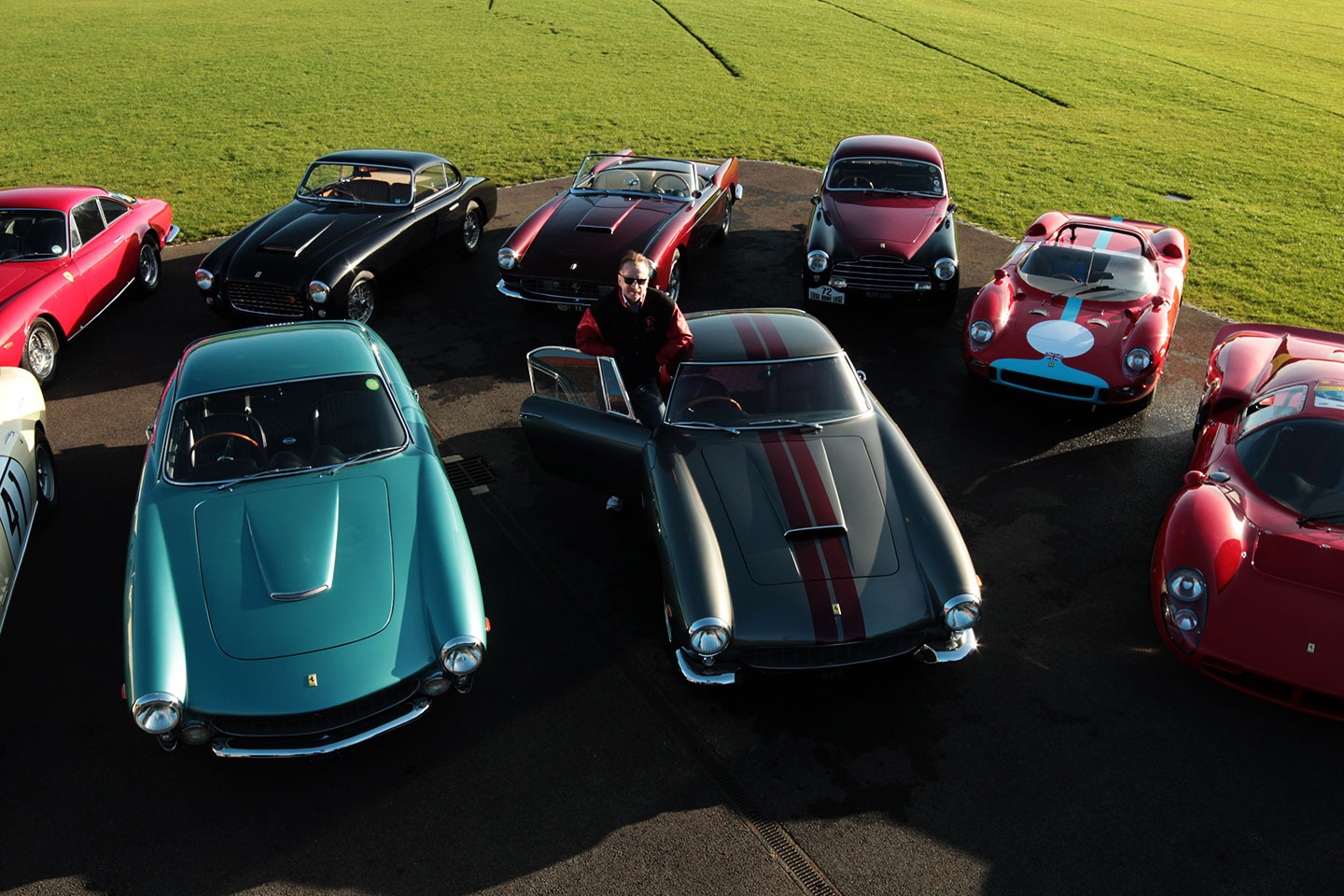 Building a Ferrari collection
Over the years Talacrest has helped collectors build a number of world class Ferrari collections for customers all over the world. Clients for whom we have undertaken this activity range from seasoned highly knowledgeable collectors, to new clients from overseas who are looking to learn about the process of collecting classic cars and want to capitalise on our unmatched experience in this market. Mistakes at the level of cars that we deal can be costly and we have got a long memory for cars that regularly frequent the market are not always what they seem....

Quite simply if you are looking to buy or sell a classic Ferrari or any other high value exotic classic car - look at our track record and the cars we have sold, look at the type of cars that we are selling today and this should give you an indication of the passion, experience, knowledge and enthusiasm we have for classic Ferrari. We have traded Ferrari under all prevailing economic cycles - and if we have learnt one thing from this activity - it is that the cream always rises to the top. There will always be fluctuations in prices – but the best classic Ferrari are always highly sought after. There is a finite supply of these collectable cars and in the past decade there has been a growing number of enthusiasts who appreciate that holding the steering wheel of an Enzo era V12 classic Ferrari is a little more exciting and rewarding than holding a share certificate - and also in some cases somewhat more financially rewarding in an investment context.

Finally if the classic Ferrari you seek is not available on our stock list - talk to us - our black book is unrivalled and we have a high proven success rate in obtaining the unobtainable….