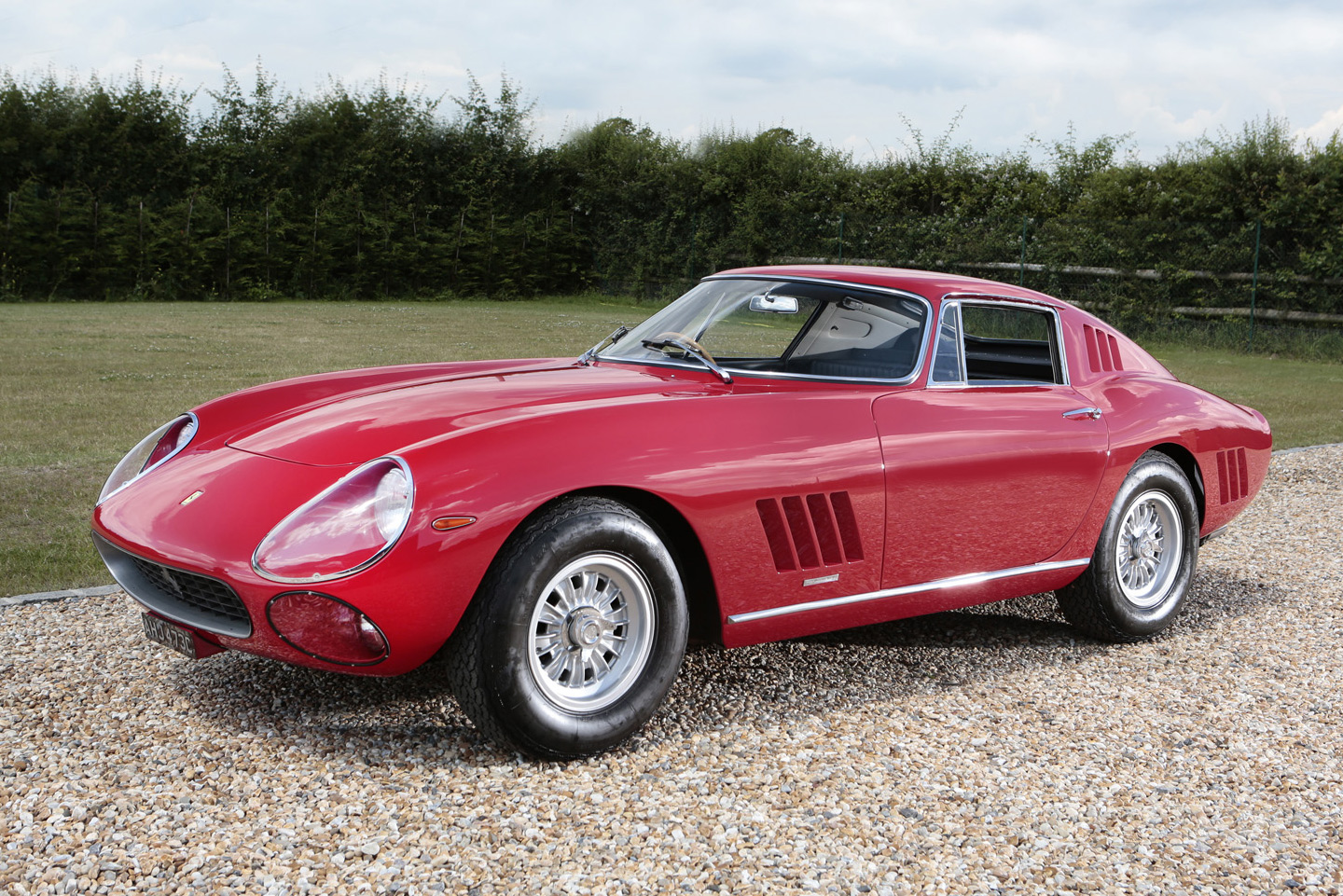 Ferrari 275 GTB Model History
275 GTB/2 Cam
The standard 275 GTB coupe was produced by Scaglietti in 1964 and it was more of a pure sports car than the GT name suggested. Some cars were built with an aluminium body instead of the standard steel body. A Series Two version with a longer nose appeared in 1965.
275 GTB/C
For the 1965 racing season, 4 lightweight 275 GTB Competizione Speciales were built and equipped with 250 LM engines. For the 1966 season, Ferrari decided to build 12 lightweight 275 GTB/C cars, they were constructed between the end of the 275 two-cam production run and the start of the 275 four-cam production run. Two of the twelve built were sold for street use. Unlike the race cars, these street cars were fitted with alloy wheels shod with Pirelli tyres. Competition cars were fitted with special Borrani wire wheels, shod with Dunlop's latest racing tires. It was this combination that would prove to be the weak spot of the 275 GTB/C; the tyres had so much grip that they could overstress and break the spokes on the wheels. After the 275 GTB/C, no competition Ferrari would be fitted with wire wheels again.
275 GTB/4
Introduced at the Paris Motor Show in October 1966, the 275 GTB/4 (or 4-cam) was a substantially updated car; built by Scaglietti, it featured new bodywork and was the first Ferrari to not be offered with wire wheels. Power came from a substantially reworked Colombo V12, still with two valves per cylinder but now with a four-cam engine and six carburettors as standard. The 275 GTB/4 could hit 165 mph with its 300 hp engine. 280 4-cam versions were produced through 1968.
Talacrest and the Ferrari 275 GTB
We have sold well over 120 Ferrari 275 GTB models since 1987 including: 275 GTB/4 cam, 275 GTB/2 cam, 275 GTB/6c, alloy and steel bodied, road and racecars.
In the last year alone we have sold 12 cars including 275 GTB/4 cam, 275 GTB/2 cam both alloy and steel bodied cars.
Talacrest sold the Ferrari 275 GTB/4 #09831, the famous Daniel Del Rio car, the Ferrari 275 GTB/6c Speciale which 2 years ago was sold for €26.4 million, aswell as the wonderful NART Ferrari 275 GTB/4 Alloy racecar.
Ferrari 275 GTB price guide
All Ferrari 275 GTB models have both approximately doubled in the last 10 years - some of the special models appreciating by a much larger multiple. Short nose steel 275 GTB models range from £1.25 million - £1.5 million and 275 GTB/4 cams range from £1.8 million to £2.5 million. Alloy bodied competition cars like the NART car we sold earlier this year are CONSIDERABLY more.

These are great driving cars and represent the last of the classical front engined V12 Ferrari road/race car. If you are buying or selling - talk to us first.
Video of Ferrari 275 GTB Talacrest has sold