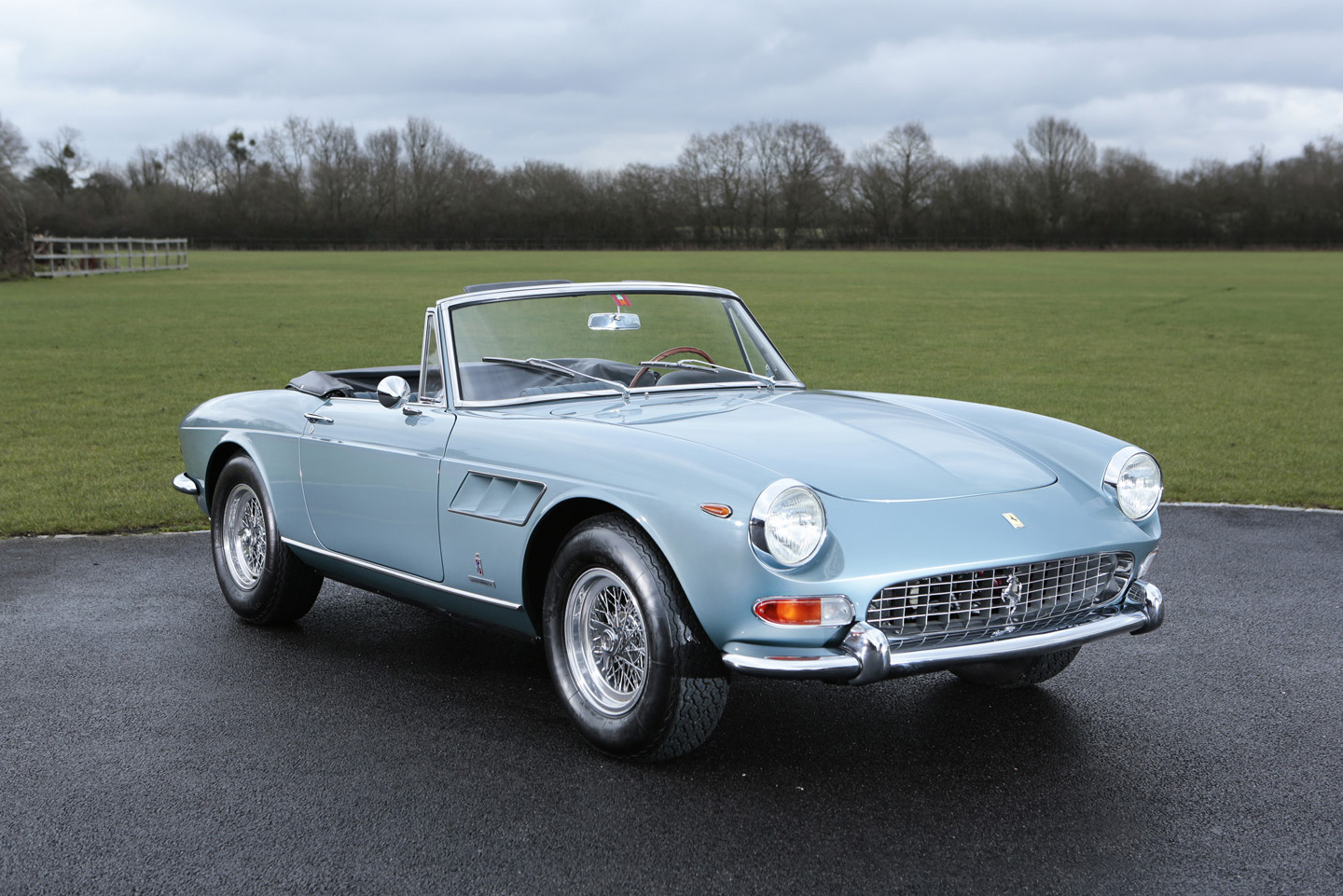 Ferrari 275 GTS Model History
275 GTS
Launched at the 1964 Paris Motor Show together with it's Coupe sibling the 275 GTB - both cars shared the same running gear together with the Colombo designed 3.3 litre V12 engine - albeit the GTS variant in a slightly milder and tractable state of tune with 20 hp less produced at 600 lower rpm. This hardly makes the car a slouch - it was tested in period at 145 mph...
Designed as a replacement for the 250 GT Series 2 Spyder - the 275 GTS was produced by Pininfarina in Turin - with a limited production run restricted to just 200 examples (of which 14 were right hand drive) - the majority of which were predictably sold in the United States. This makes this pretty convertible rarer than it's Berlinetta brethren and in truth to drive - the car arguably makes a more relaxed and sweeter tourer. This model was made between 1964 and 1966.
The 275 GTS shares the same transaxle arrangement as a GTB and even today represents a really practical and rewarding driving experience.
Talacrest and the Ferrari 275 GTS
We have sold a significant proportion of the Ferrari 275 GTS production - including the RHD Ferrari 275 GTS prototype - as well the Ex Jayne Mansfield / Eric Clapton Car - one of the five cars which received the "Chinetti Hot Upgrades" from new at the factory - including 6 carburettors and cast wheels fitted to cope with the extra power.
Ferrari 275 GTS price guide
Ferrari 275 GTS models have rapidly appreciated in the last 3 years - doubtless affected by the meteoric rise of the the GTB - with prices for a 275 GTS ranging from £900,000 - to £1.25m. Special cars like the handful of "Chinetti upgrade models" as well as the 14 RHD models fetch more due to their rarity.

If you are buying or selling - talk to us first.
Video of Ferrari 275 GTB Talacrest has sold