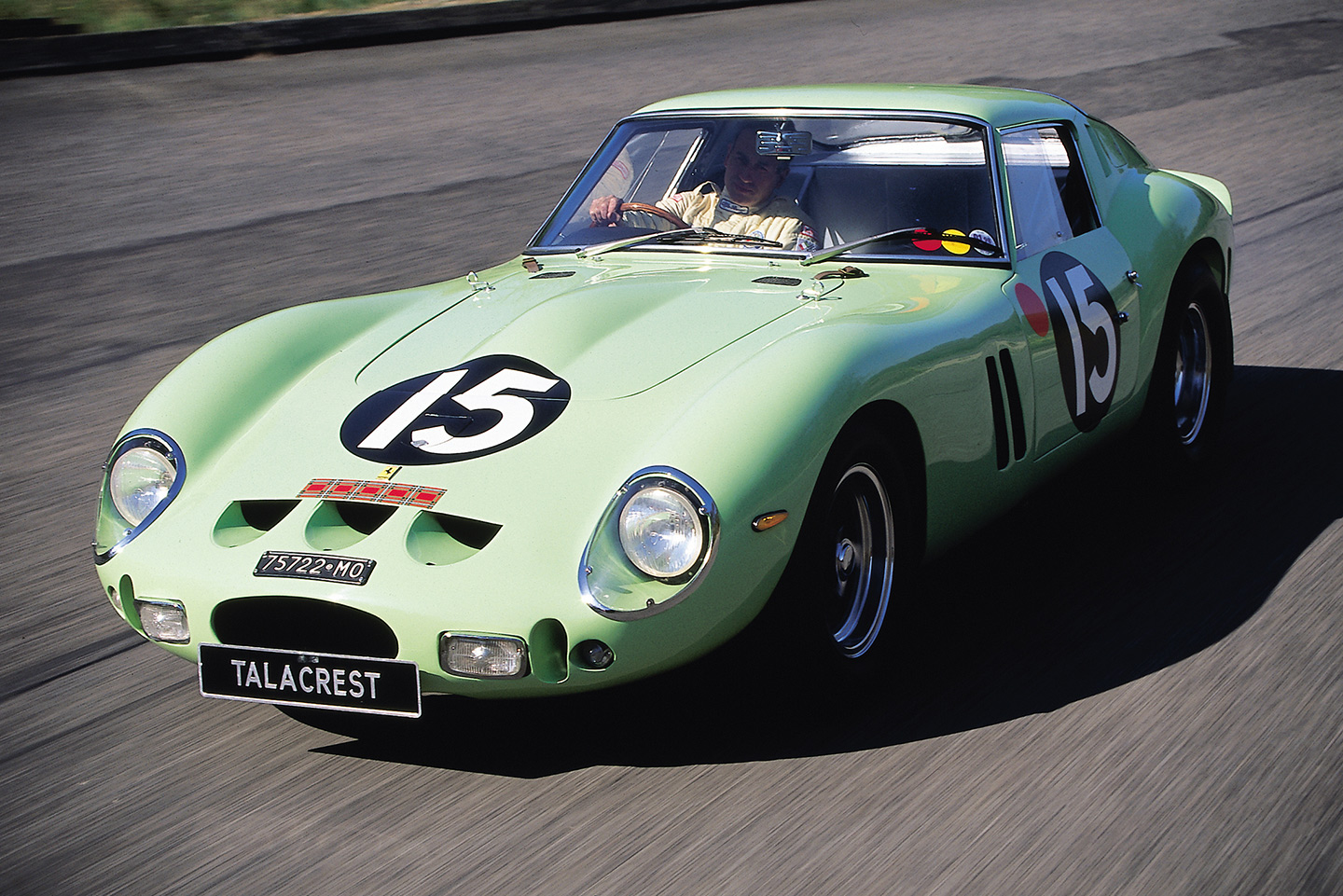 Ferrari 250 GTO
The Ferrari 250 GTO - the ultimate road/race Ferrari - and probably for the majority of Ferrari collectors the most desirable car in the world. Although there is a hierarchy in the pecking order of the desirability ranking of the cars made - dependant on race history and originality - in reality any 250 GTO is probably a terrific long term investment for those who have the means to participate in ownership. Supply is finite and demand for the ultimate Ferrari GT is unlikely to decrease...

Production relating to 250 GTO models consisted of:

1961 Prototypes = 2 made
1962–63 SI 250 GTO = 32 made
1962–63 330 GTO = 3 made with 4 litre engine
1963 250 GTO with LM Berlinetta style body = 1 made
1964 SII 250 GTO (outright new cars - not including the 4 S1 cars which were re-bodied) = 3 made

All of the cars still exist today apart from 1 of the prototypes which was dismantled in period.
Talacrest and the Ferrari 250 GTO
Talacrest have been involved with 8 x 250 GTO transactions in the past 25 years. It is rare for 250 GTO transactions to be made public - and we believe from our experience that the best prices get realised for these cars "below the radar" - perhaps best illustrated by the recent public auction of an example last year. That said - we actually had a 250 GTO in physical stock at our showrooms in 1994 - the only time in recent times we believe this has happened. We have also sold the remaining 250 GTO prototype - the 1961 250 GT Sperimentale (chassis 2643GT). Closely related to the 250 GTO - we have also sold 2 of the Ferrari 330 LMB total production run of 4 cars - including the only RHD car - which also had the race history.
In short if you are serious about buying - talk to us first - we have been active in this market, know owners who would sell and have proven expertise in these transactions.
Examples of Ferrari 250 GTO Talacrest have dealt with