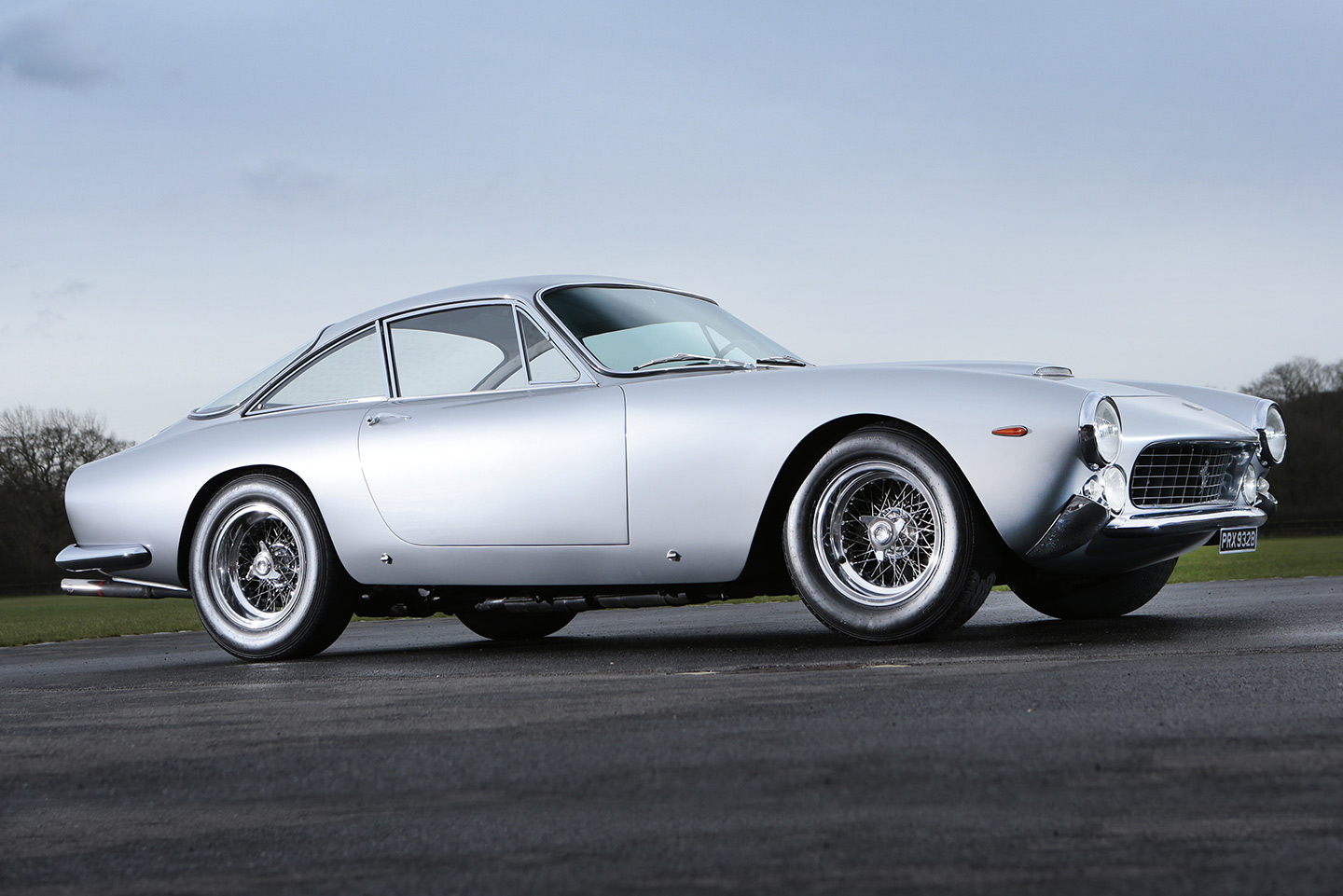 Ferrari 250 Lusso Model History
250 GT/L
Regarded as one of the most beautiful Pininfarina designs, the Lusso, or GT/L, sold as a road-going car and directly benefited from the successful line of Ferrari 250 GTs. It was developed from the dual-purpose 250 GT Short Wheel Base (SWB) which was delivered as both as a full-on competition or a steel-bodied grand touring car.
Although the Lusso's primary intent was grand touring, it still shared many racing features with the all-conquering 250 GTO race car. Both had the same wheelbase, disc brakes, Boranni wheels, suspension and engine. Despite the Lusso's less robust chassis, steel bodywork and more forward mounted engine, many owners rigged their cars with a harness and went racing when a GTO couldn't be ordered.
Around 350 examples of the Lusso were constructed with the same steel body designed by Pininfarina and executed by Scaglietti with aluminum doors, boots and hoods. Nearly all were delivered with the same specification except for a few cars that received bespoke axle ratios, 5-speed gearboxes and competition spec carburretors which may have been added after delivery. Sometimes, custom body and interior alterations were undertaken by Pininfarina, including faired-in headlights, extra venting and air conditioning, but these factory modifications were rare.
One of the most famous Ferrari 250 Lusso models was the Steve Mcqueen Lusso - purchased in 1963 as an early 34th birthday present by his wife Neile, this was to be McQueen's first Ferrari.
Talacrest and the Ferrari 250 Lusso
We have sold approximately 15% of the 351 Ferrari 250 Lusso models made since we started in 1987.
This year we have already sold a couple of RHD road cars - 19 of which are believed to remain from the 23 made.
Talacrest has sold the competition car which was campaigned on the Tour Auto and Goodwood Revival, the one-off Fantuzzi coachbuilt car which drew inspiration from the 250 GTO as well as the first RHD imported by Maranello Concessionaires.
Ferrari 250 Lusso price guide
Prices for Grade A cars with great history

Current prices range from £1.1 million to £1.5 million for LHD cars with the much rarer RHD cars in the £1.4m - 1.75m range. As a guide - 6 years ago we bought Lussos from £250,000!

We are active buyers for proper cars. If you are buying or selling - talk to us first.
Examples of Ferrari 250 Lusso Talacrest have sold
Video of Ferrari 250 Lusso Talacrest has sold