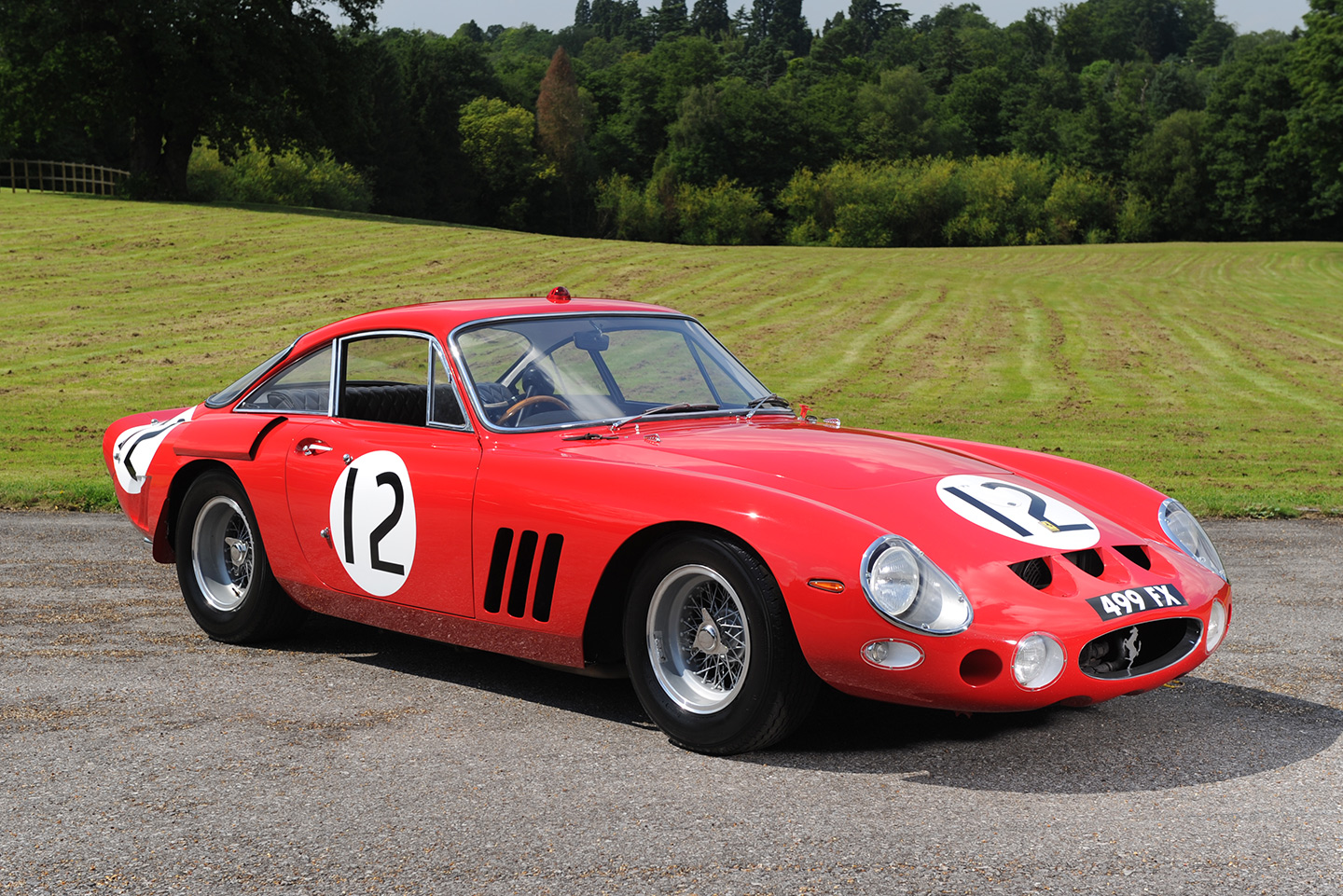 Ferrari GT Racecars
Ferrari competition cars and their endeavours on the track are the core DNA of the Ferrari brand and as such are highly sought after prized collector cars. Ferrari GT competition cars also have an element of practicality in that they can be enjoyed on the road as well as historic events - which further increases their desirability. Talacrest have dealt with just about every significant Ferrari GT competition model - detailed below are just a few different specific cars we have been involved with:

166, 195S, 225 S, 250 Europa, 250 MM, 250 GT, 250 GT Tour de France, 250 SWB (passo corto), 250 GTO, 250 Lusso Comp, 330 LMB, 275 GTB, 275 GTB/C, 275 GTB/4, 365 GTB/4 (Daytona) Competizione, 512 BB LM, 288 GTO Evoluzione

We have sold early 250 GT comp cars, Tour De France models and just about every type of 250 SWB - click here for details. We have done a separate guide page on the iconic 250 GTO - click here for details - but closely related to this model we have also sold the 1961 250 GT Sperimentale (chassis 2643GT) - widely acknowledged as the Ferrari 250 GTO prototype. Additionally - we have also sold 2 of the Ferrari 330 LMB total production run of 4 cars (only 3 were racecars) - including the only RHD example. When it comes to the last Ferrari V12 front engined GT Racecar - the 365 GTB/4 Daytona Competizione model - we have sold 5 examples including the Prototype - 12547.

We have dealt in just about every derivative of V12 Ferrari competition GT car - and undertake a number of transactions discreetly amongst collectors for some really special cars. Some of the best competition cars do not come onto the "open" market - which is where our wealth of contacts derived from 25 years of trading the most valuable cars come into play. If you are buying or selling competition Ferrari - talk to us first.

For details of other Ferrari Sports Prototype cars we have sold - click here.
For details of Ferrari 250 GTO cars we have sold - click here.
Videos of Ferrari GT Racecars Talacrest have sold