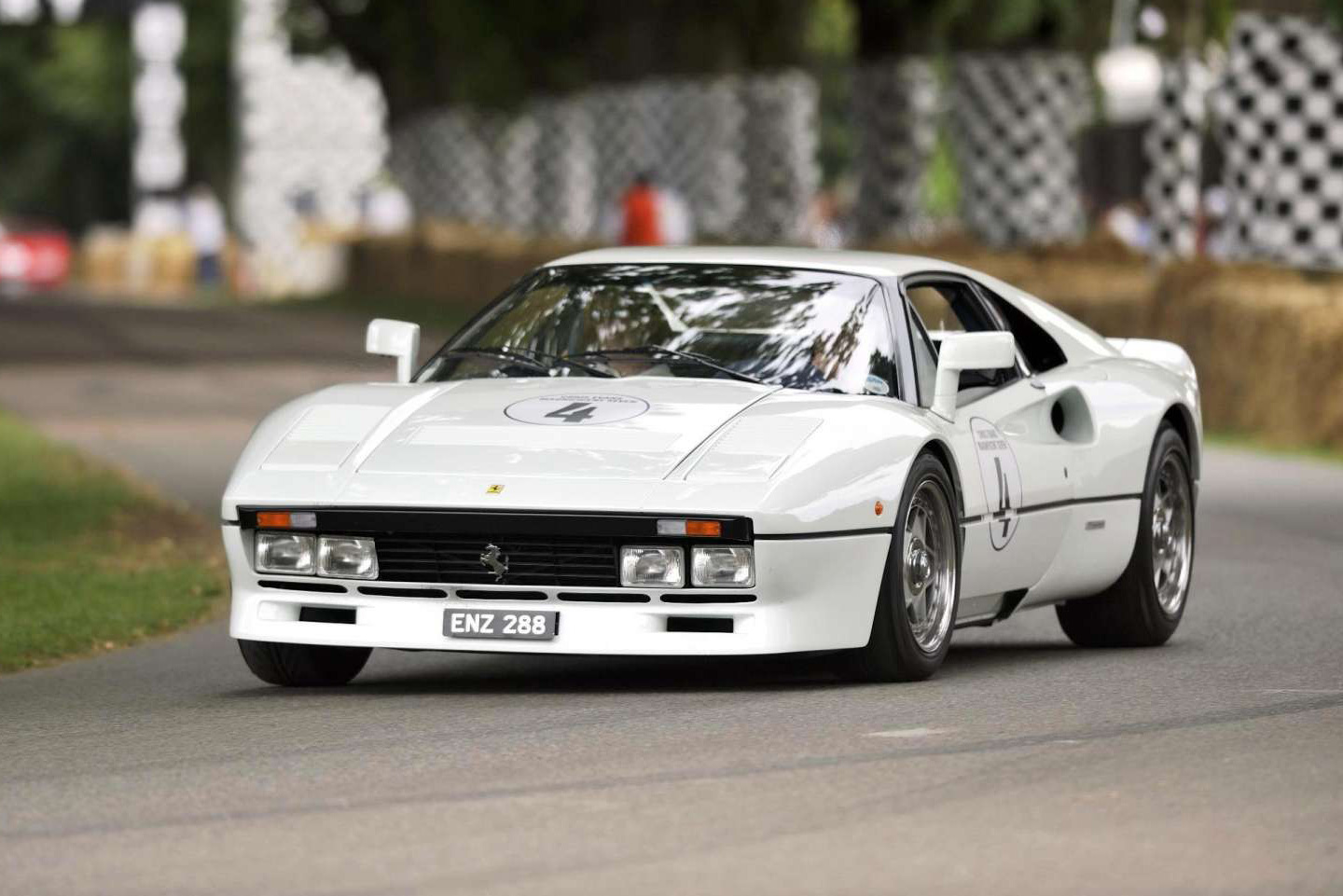 Ferrari 288 GTO Model History
288 GTO
The Ferrari GTO (often referred to as Ferrari 288 GTO) is an exotic homologation of the Ferrari 308 GTB produced from 1984 through 1986, designated GT for Gran Turismo and O for Omologato (homologation in Italian). The Ferrari GTO was built to compete in the new Group B Race series and a minimum of 200 cars were required for homologation. However as only Ferrari and Porsche, with their 959, entered, the series was soon abandoned leaving just Group B Rally championship. The Porsche 959 (as the Porsche 961) only raced three times in Group B, but the 288 GTO never raced and all road cars built remained purely road cars. Some of the 288 GTO's styling features were first displayed on a 308 GTB design exercise by Pininfarina shown at the 1977 Geneva Salon. This included the deep front spoiler, wheel arches and wings, rear lip spoiler, front lid radiator cooling louvers and quadruple driving lights. Figures for the total production run vary - but the consensus seems to be a total of 273 roadcars were made with 1 official pre production prototype - leading to a total of 273 cars made.
288 GTO Evoluzione
5 were built - or six if you include the one originally built from a 288 GTO chassis. The Factory have one example on display in the engine manufacturing facility in Maranello. We have sold 79887 several times - and the car was subject to an extensive feature in Auto Italia. With 650 BHP + 940kgs - performance is spectacular and the model is a clear link and development platform for the succeeding F40 model.
Talacrest and the Ferrari 288 GTO
Our Chairman a collector / owner in 1984 ad the choice of a RHD Testarossa at £50k to replace his Boxer or for £72k(!) one of these "new" LHD Group B cars. To his regret he chose the RHD Testarossa! The premiums these cars attracted as soon as they came onto the open market are well documented. Talacrest sold the White Collection ex - Chris Evans car -
Click here for details
. Talacrest also owned a Ferrari 288 GTO Evoluzione - 1 of 6 - and real purpose built competition car - very special -
details on this car - which we have bought and sold several times.
At the time of writing we have an as new 2000 mile car from a good home for sale -
Click here for details
.
Ferrari 288 GTO price guide
Prices for Grade A cars with great history

Current prices range from £1.5 million to £2 million dependant on mileage. Evo models very seldom come up for sale - but about £2.5m + is probably what you would be looking at.

We are active buyers for proper cars. If you are buying or selling - talk to us first.
Video of Ferrari 288 GTO Talacrest has sold