My old Boss's Ferrari 275 GTB comes into stock - 1 of 48 RHD
11/11/2016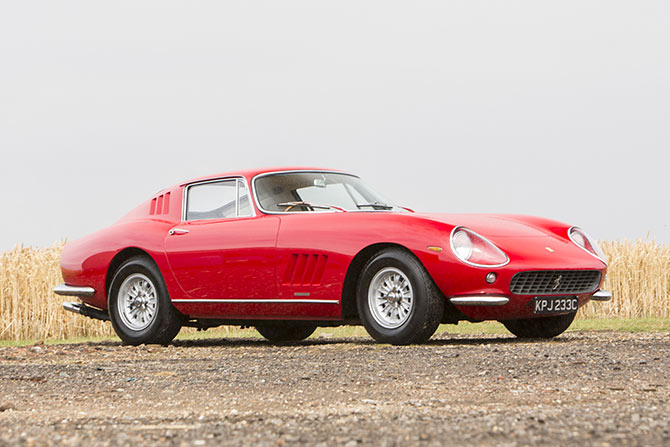 I didn't think when I was a lowly teaboy working in the Beaverbrook Media Empire 48 years ago that one day I would be owning the Chairman's Ferrari 275 GTB - but fate has a funny way of showing it's hand!

We are pleased to bring this lovely early shortnose Ferrari 275 GTB into stock. 1 of only 48 RHD examples made, this is indeed the car that Lord Beaverbrook ordered from new. The Evening Citizen in Glasgow - where I worked - was probably just seen as a far flung outpost in the company network at the time - so I never got to see this beauty roll up in the office car park! In fact, thinking about it, I did not see too many Ferraris in Glasgow in the 1960's full stop!

That said - it's now here for sale at the Talacrest showrooms and at a mere 1/30th of the price of a 250 GTO it shares showroom space with - looks like great value!